Reporting Scotland marks 50 years on air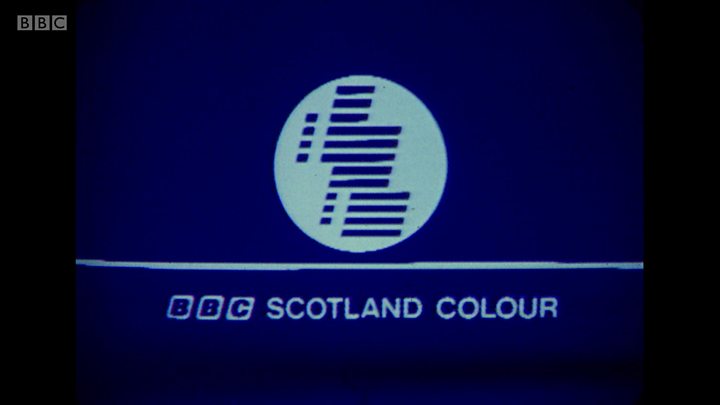 When BBC Scotland's ambitious new controller, Alasdair Milne, took up his post at the beginning of 1968 he was adamant the news had to change.
The established format of a five-minute news bulletin followed by the often couthy magazine programme, "A Quick Look Round", simply wasn't ambitious enough.
Scotland was changing, not least in the wake of Winnie Ewing's shock by-election win for the SNP in Hamilton.
"The country was woken up, it got a jilt," recalled Milne.
And so he set about creating a news programme based on an American model in which two presenters alternated between studios in New York and Washington DC.
Milne reckoned New York was a bit like Glasgow and Washington a bit like Edinburgh.
With Aberdeen thrown in to the mix the concept of "Reporting Scotland" was born and the programme was launched on 1 April 1968.
The presentation was to be an all-male affair: suave and debonair Douglas Kynoch in Glasgow; news agency man Gordon Smith in Edinburgh; and the charismatic Donald MacLeod in Aberdeen.
But when it transpired that Donny MacLeod couldn't be released from his current employer in time, Kynoch was temporarily moved to Aberdeen and Mary Marquis drafted-in to anchor the Glasgow end.
Marquis was already a familiar face from "Quick Look Round", but that was a magazine programme — the idea of a woman reading the news was virtually unheard of in 1968.
"You think of a ship as a she, and I think of a newspaper as a he," schoolteacher Jean Todd told the BBC's "Talkback" programme at the time.
"Therefore, to me, I think a female newsreader is quite wrong."
"Men were regarded as having more authority," says Marquis now.
"And that spilled into telling news.
"Can that really be true if this woman is telling us? They forgot about headmistresses and matrons and all the rest."
After her brief Reporting Scotland stint, Marquis's career went from strength to strength, hosting her own series of in-depth interviews, regularly presenting Good Morning Scotland and standing-in on Radio 4's Today programme.
The former actress returned to Reporting Scotland in 1975 and, ironically, became synonymous with the programme until her departure in 1988.
Shortly after, Jackie Bird joined the presentation team and, for the past 30 years, has become just as synonymous for a different generation.
Despite the male-dominated environment, regular coverage of football had to fight for its place on the programme, mainly because of the rigid division between the BBC's news and sports departments.
"I suggested to the editor, George Sinclair, that sport was part of so much of people's lives in Scotland," says veteran commentator Archie Macpherson.
"He was convinced, and consequently I started the first Friday night previews on Reporting Scotland."
That lack of co-operation between news and sport caused problems when it came to covering the Ibrox Disaster of 1971, in which 66 fans died after a crush among the crowd at the end of an Old Firm game.
"The sports team had been filming the game," Sinclair told a documentary in 2007.
"But when I asked where they were I was told 'they've gone home'.
"My reaction was explosive. I felt that they could have had a bit more come and go in covering that, particularly when it was a major disaster."
Attitudes quickly changed and people began to see that the demands of the newsroom were dictated by events.
Two big stories in particular loom large over the programme's history.
In December 1988 a Pan Am jumbo jet with 258 passengers on board crashed on to the town of Lockerbie in Dumfries and Galloway, killing all on board.
The next evening more than one million people tuned in to Reporting Scotland.
Then, in March 1996, a gunman walked into Dunblane Primary School and shot dead 16 children and one teacher.
"There was a sense of disbelief," remembers Jackie Bird, who presented that night's programme.
"I remember driving home on my own and on the radio they read out the names and ages of those killed. I pulled over and just howled."
It also marked the first and only time Reporting Scotland was broadcast across the BBC network.
The programme underwent some big changes in 1992, moving to a single-anchor format with Eddie Mair and Jackie Bird presenting on alternate evenings, and introducing a weather presenter for the first time alongside new computerised graphics.
There was also a concerted drive towards greater use of satellite links and having reporters live on location.
2001 saw a return to the twin-anchor format, with Jackie Bird and Sally Magnusson joined by David Robertson, who was hired from the rolling news channel, BBC News 24.
But BBC cutbacks ensured that in 2008 the programme would, once again, have just one presenter at the helm.
The faces may have changed, but Reporting Scotland's role in telling the nation's story has continued unabated.
Its 50th year could so nearly have been its last, after the BBC piloted the idea of a so-called 'Scottish Six', which would have integrated international, UK and Scottish news in one hour-long programme presented from Glasgow.
Instead, a similar idea will now be realised on a new dedicated BBC Scotland channel expected to launch later this year.
Whether Reporting Scotland will see another 50 years is impossible to say.
The rise of social media, and new technologies which have still to be invented, pose a greater threat to broadcast news than ever before.
Yet with half a million people watching the programme on any given night - and nearly double that number for big stories such as the recent snow storms - it seems that, for now at least, the predicted death of television news has been greatly exaggerated.
Fifty Years of Reporting Scotland: The News Where We Are is on BBC One Scotland at 19:00 on Thursday 29 March.
Mary Marquis speaks to Graham Stewart about her career in an in-depth interview on Good Morning Scotland on Sunday 1 April at 08:30.