The papers: New plan to end child poverty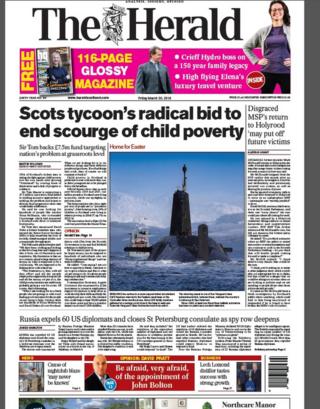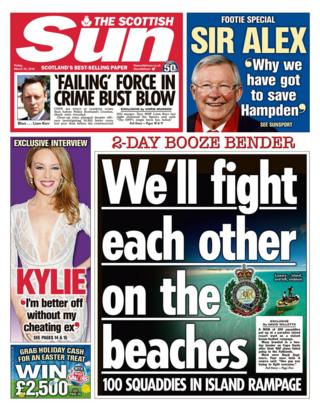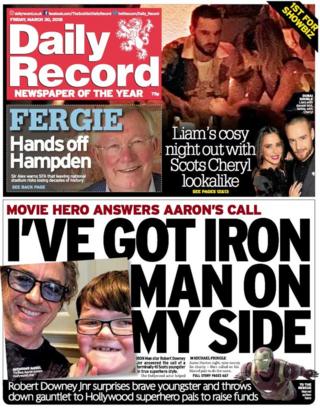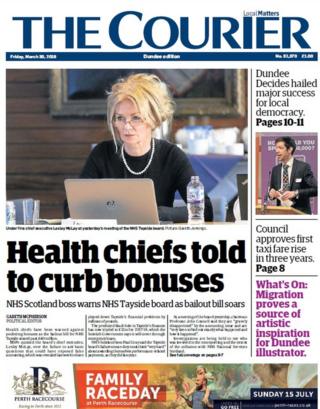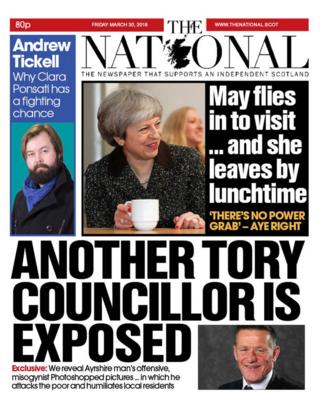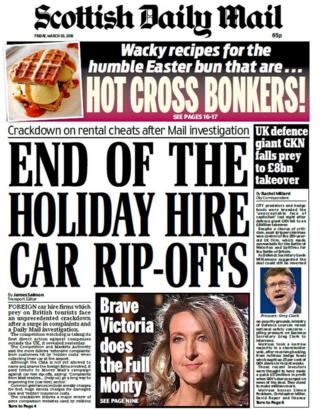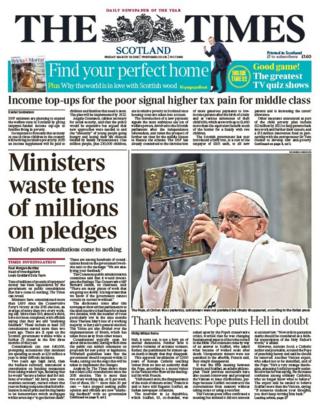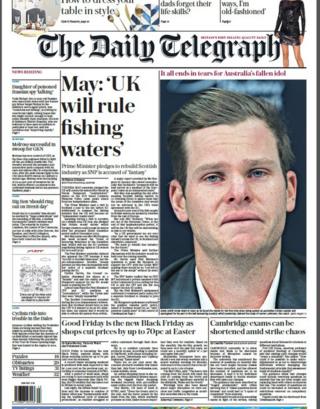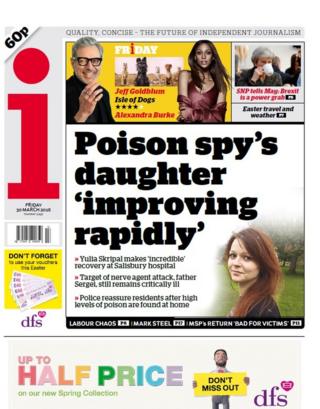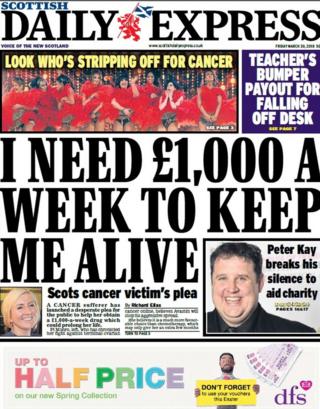 The Herald leads with a story about a business owner's multi-million pound effort to tackle child poverty in Scotland.
A rammy involving soldiers on the holiday islands of Cape Verde makes the front page of the Scottish Sun.
Robert Downey Jnr, the actor who plays Iron Man, has offered his support to an ill child, reports the Daily Record.
The Courier says that senior figures at NHS Tayside have been warned not to expect bonuses, as the board struggles with major financial problems.
A Conservative councillor has been posting offensive material on social media, according to The National.
The Daily Mail is continuing its campaign against unfair charges by foreign car hire firms.
The Scottish government is planning income top-ups for the poor, reports The Times, which will hit middle-earners.
The Daily Telegraph's Scottish edition carries the Prime Minister's latest attempts to re-assure the fishing industry over Brexit.
The remarkable recovery of Russian poison victim Yulia Skripal is the lead for the i newspaper.
The Scottish Daily Express has the story of a cancer patient who is attempting to fund her treatment through a public appeal.