The papers: Call to end child funeral charge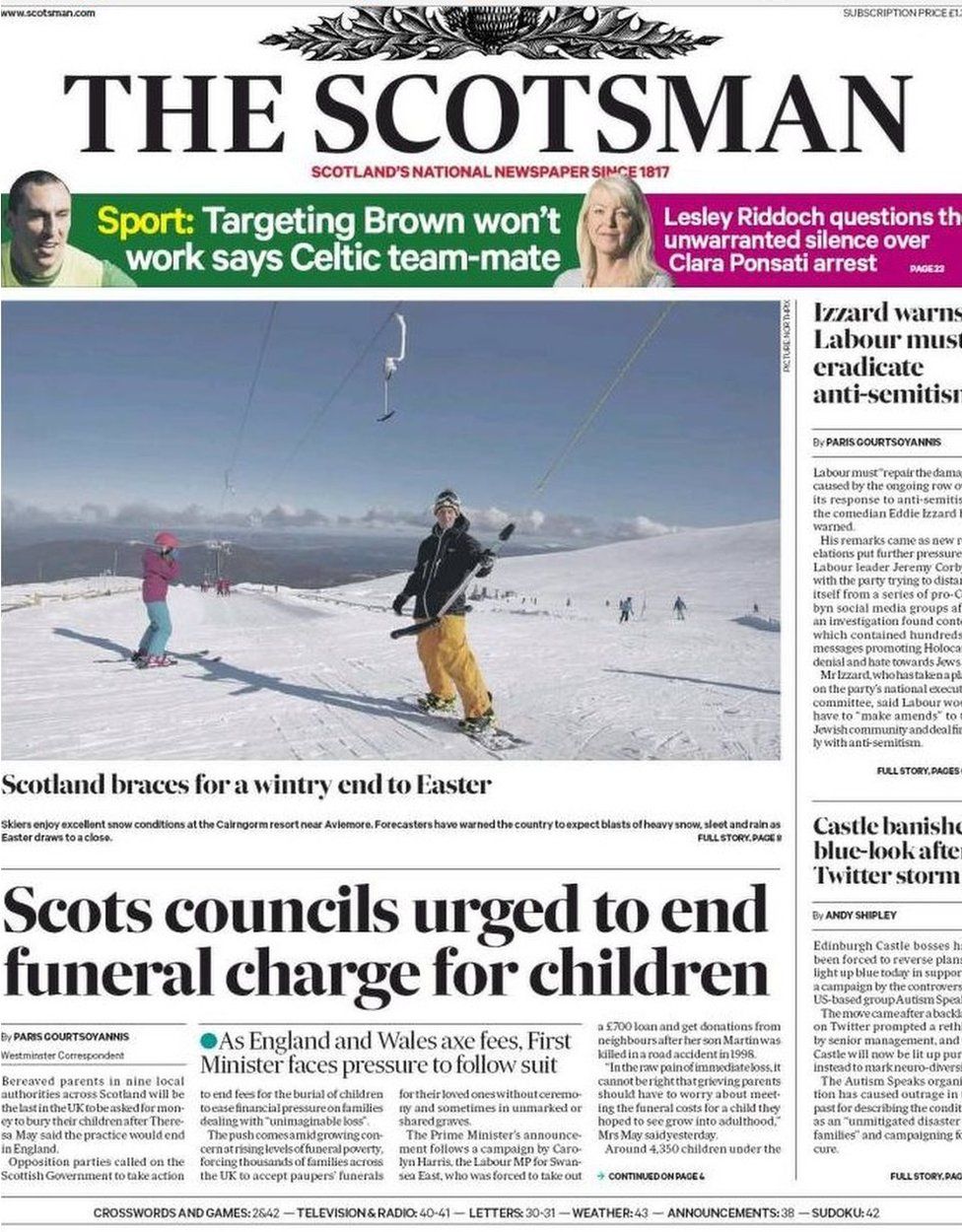 A group of residents living close to an Aberdeen Bypass construction site have voiced fears about flood prevention, says the Press and Journal.
"A nation hooked on powerful painkillers" is the headline on the front page of the Scottish Daily Mail. The paper says the number of prescriptions for powerful painkillers has risen by more than a million in a decade.
A postcode lottery in school standards across Scotland has been exposed by analysis of performance between education departments, says the Times.
The Daily Star of Scotland reports on Declan Donnelly planning a television tribute to his colleague Ant McPartlin.
Related Internet Links
The BBC is not responsible for the content of external sites.