Savings 'increasingly critical' for Scottish councils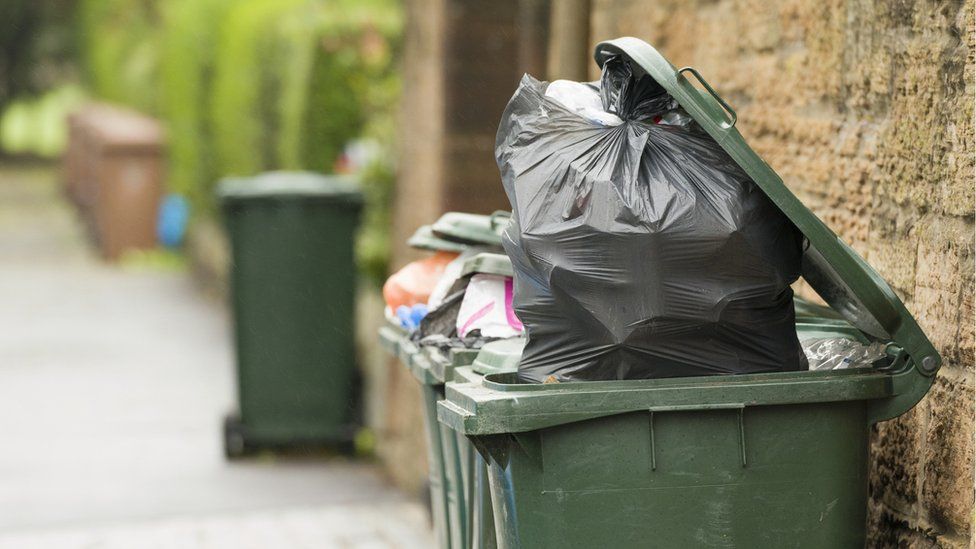 Making savings is becoming "increasingly critical" for Scotland's councils amid shrinking budgets and rising demand, auditors have said.
The Accounts Commission said local authority budgets had seen a real-terms cut of 9.6% over the last eight years.
And they warned that Scotland's aging population and demographic changes were increasing the strain on services.
The Scottish government said council funding was "fair" and had gone up in real terms in the most recent budget.
The Accounts Commission is Scotland's independent public spending watchdog for local government.
Its latest annual overview paper outlines "challenges on a number of fronts" for councils, from maintaining services in the face of rising demand and tightening budgets to "major" Scottish government reforms and Brexit.
The report said local government "continues to operate in a complex and changing environment that involves increasing levels of uncertainty".
It highlights Brexit as a key source of this uncertainty, saying that "there will likely be significant and profound implications for our 32 councils" as a result of the UK leaving the EU.
It also notes the Scottish government's ongoing public sector reforms as a challenge, stating that "major changes" are planned for local government - changes taking place "in the overall context of substantial reductions in public spending alongside increasing demand for many local public services".
Some departments have "borne the brunt of funding reductions", with planning departments cut by 20% over the past decade ad environmental staff by 8% between 2016 and 2017 alone. In addition to this, public satisfaction has been falling in areas such as bin collection, street cleaning and libraries.
Without changes, the Accounts Commission warned that some councils could be spending 80% of their budgets on education and social work alone by 2025-26.
And they said some councils already had forecast funding gaps greater than the current reserves they have saved.
The report concludes that "developing new ways of working" is now "essential" for councils, along with better and more realistic long-term planning.
Graham Sharp, chairman of the Accounts Commission, said: "Councils are facing the major challenge of reducing costs, maintaining services for an ageing population and putting significant policy and legislative change into practice - all at a time of increasing uncertainty.
"They have done a lot to manage the impact of budget reductions, but with forecast funding gaps higher than current levels of reserves for some councils the delivery of savings is now increasingly critical.
"Decisive leadership, innovative thinking around service delivery, and robust planning based on community engagement is now more important than ever to ensure council services stay sustainable."
Finance Secretary Derek Mackay insisted councils had been treated fairly by the Scottish government, pointing to longer-term reductions in Holyrood's block grant.
He said: "The 9% reduction in the local government funding settlement is of the same level as the real terms cuts to Scotland's resource budget from the UK government.
"Despite these cuts to the Scottish government's budget we have treated local government fairly and in 2018-19, councils will receive a £10.7bn funding settlement, providing a real terms boost spending."
Mr Mackay also highlighted cash being given direct to head teachers to tackle the poverty-related attainment gap in schools, and frontline NHS spending being invested in the integration of health and social care services.
The Scottish Conservatives said the report "confirms that the financial outlook for councils is considerably bleak".
Local government spokesman Alexander Stewart said this was the result of "savage funding cuts" from the Scottish government and "a failure in some local authorities to make sufficient progress on savings".
He added: "With an ageing and increasing population, councils are only going to come under more pressure to deliver. It's time the SNP took that on board and provided a decent financial settlement for them."
Scottish Labour meanwhile said the Scottish government's "cuts to local government" were "exacerbating poverty and inequality in Scotland".
Communities spokeswoman Monica Lennon said the "expert report exposes the huge scale of SNP cuts to councils", saying it "kills the myth peddled by Derek Mackay that local government has had a fair deal from the Scottish government".
She said: "The only way we can build a Scotland that works for the many, not the few, is by ensuring that the vital local services we all rely on are properly resourced."
Scottish Lib Dem leader Willie Rennie said: "For too long the SNP have treated local government as the poor relation and now the public are paying the price."
Related Internet Links
The BBC is not responsible for the content of external sites.