The papers: 'Teachers pay to feed pupils'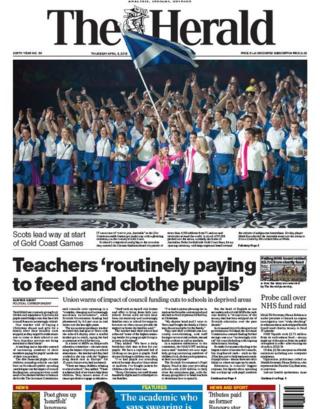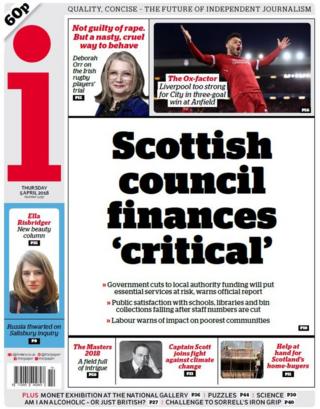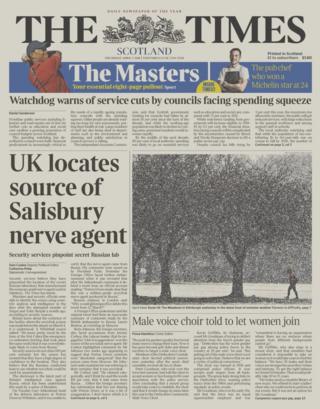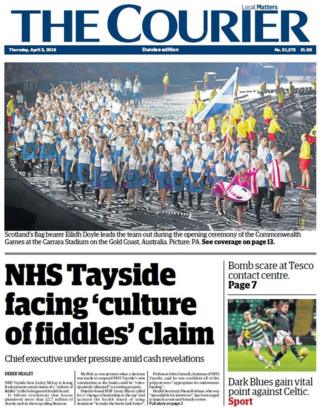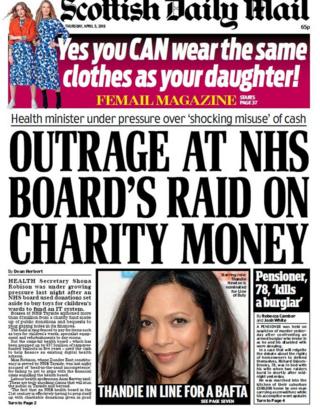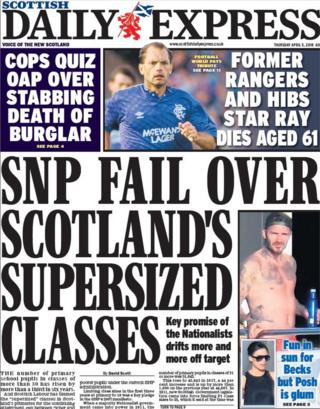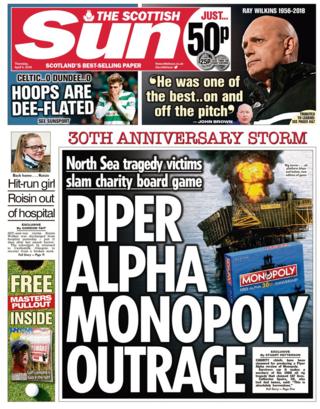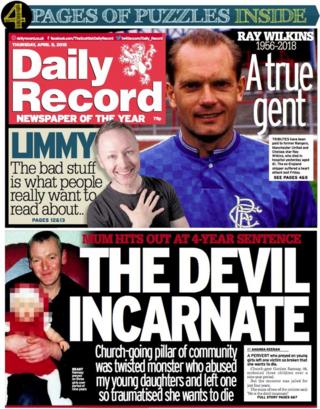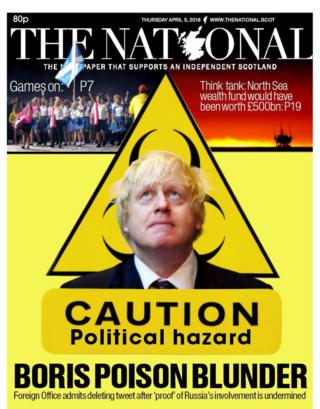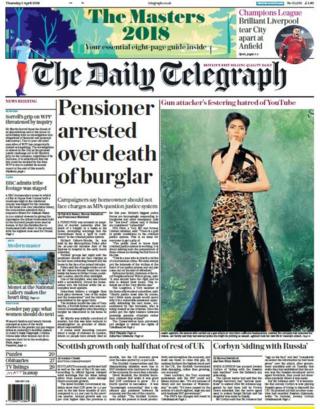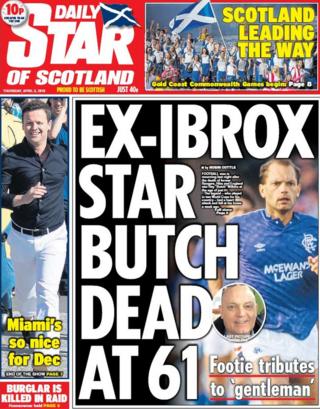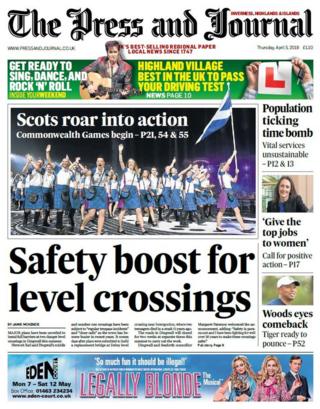 Teachers are routinely buying food, clothes and equipment for pupils from the poorest families, according to The Herald.
The newspaper says teachers are having to step in to support the families as frontline services such as social care are being "stretched to their limits".
It came as a report by the public spending watchdog found that Scottish councils are facing "increasingly critical" holes in their budget, reports the i newspaper.
The findings of the Accounts Commission are also the focus of The Scotsman, which reports that cutbacks have led to widespread reductions in school staff and growing social care backlogs.
The Times Scotland says libraries and road repairs are in line for further cuts as education and social care swallow a growing proportion of councils' budgets.
NHS Tayside's use of charity funds to pay for a computer system is picked up by a number of newspapers, after it was first exposed in The Herald on Wednesday.
It has led to mounting pressure on health board boss Lesley McLay after she was accused of presiding over a "culture of fiddles", according to The Courier.
The Scottish Daily Mail says that Health Secretary Shona Robison is also facing criticism over the scandal, with one MSP saying she was guilty of "head in the sand incompetence".
Meanwhile, the Scottish Daily Express reports that the number of primary school pupils in classes of more than 30 has risen by more than a third in six years.
A row over a Piper Alpha version of Monopoly is the lead story in The Scottish Sun. It reports that survivors and their families have criticised the board game, which was created by campaigners to raise money for a memorial to the North Sea disaster.
The mother of two girls who were sexually abused by the same man has spoken to the Daily Record. She describes church-going Gordon Ramsay, of Airdrie, as the "devil incarnate".
The National says the UK government's position on the Salisbury poisoning affair is "unravelling" after the Porton Down laboratory said it could not be certain that the nerve agent used in the attack came from Russia.
Scotland's economy performed half as well as the rest of the UK, according to a story on the front page of the Scottish edition of The Daily Telegraph. It says Scottish government statistics show that GDP increased by 0.3% in the last three months of 2017.
The death of former Rangers and Chelsea footballer Ray Wilkins leads The Daily Star of Scotland.
And plans to upgrade two level crossings in Dingwall, following a lengthy campaign over safety fears makes the front page of the Inverness, Highlands and Islands edition of The Press and Journal.