The papers: NHS Tayside boss asked to step down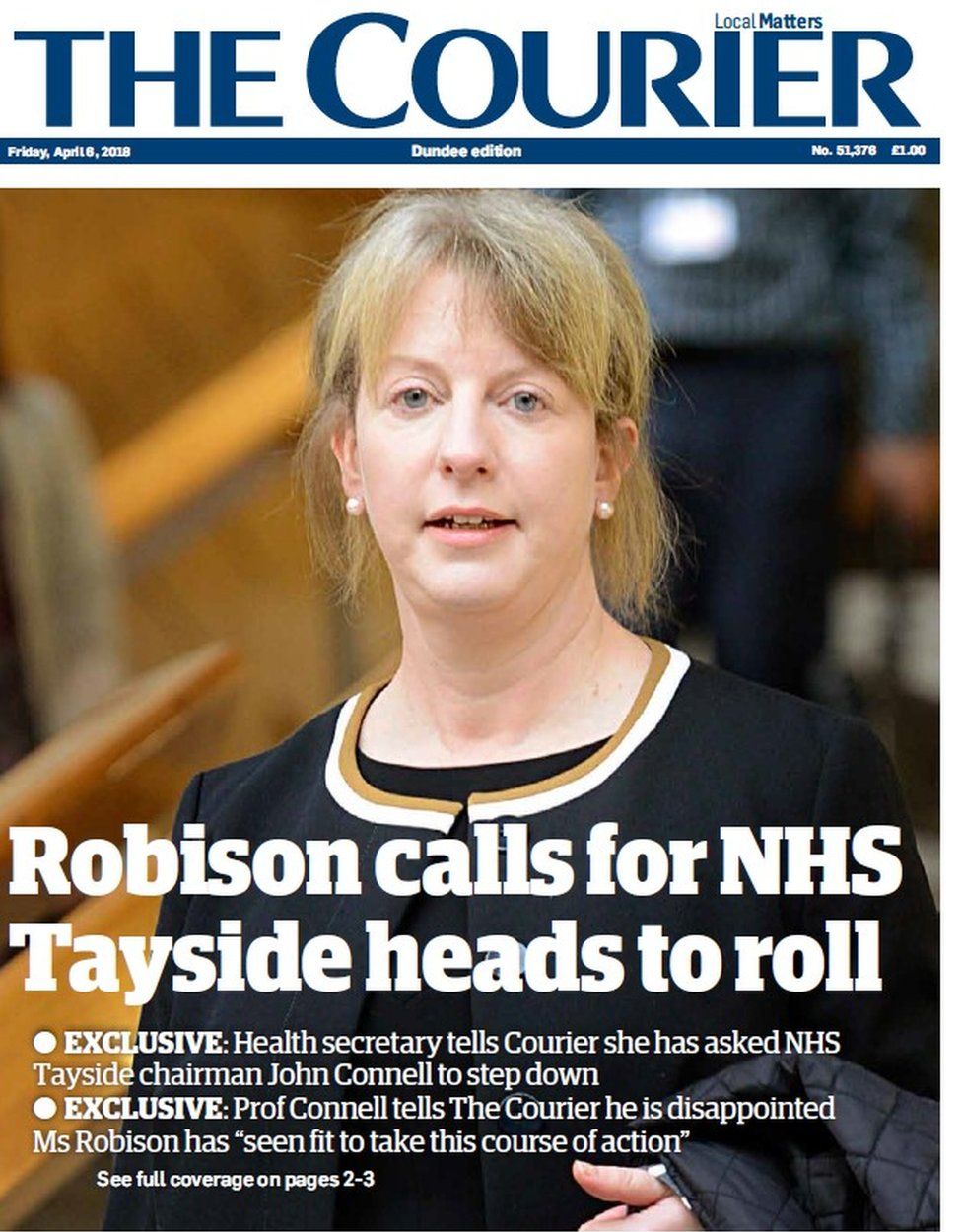 In an exclusive interview with the newspaper, she described the revelations that the health board had used money from donations to plug gaps in its finances as "a shocking state of affairs".
The story also features on the front page of The Herald, which reports that the Scottish government will step in to resolve the £2.7m row.
The Times and Daily Record both reported the NHS Tayside story, saying the board will be taken over by interim managers.
The Scotsman lead with a story about a new Scottish government health eating package that will give nursery children free fruit or vegetables. The scheme will also see poorer families given targeting help to buy nutritious food.
Meanwhile the Daily Telegraph says thousands of Scots will pay more tax than the rest of the UK as new rules come into force.
The story is also the lead in the Daily Mail, with business leaders warning it could weaken economic growth and heighten recruitment difficulties.
Salisbury nerve agent attack victim Yulia Skripal is the focus of the i newspaper after she said her strength was growing daily and may even be released from hospital soon.
While the Daily Star say the burglar's alleged killer should not be charged over the death because he was within his rights to protect his home.
Related Internet Links
The BBC is not responsible for the content of external sites.