Crisis-hit NHS Tayside chiefs replaced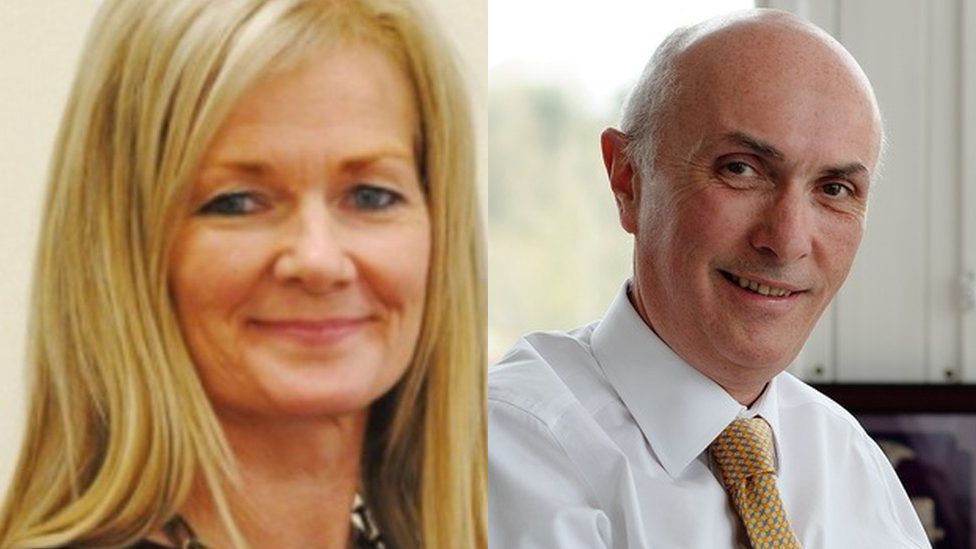 A new chairman and chief executive have been appointed to run NHS Tayside after the health board was put in "special measures" by the government.
Health Secretary Shona Robison took the drastic step after saying she was not confident the leadership was capable of managing its own finances.
She said NHS Tayside chairman Prof John Connell's resignation as a result of her move was the "right decision".
It was later announced that the board's chief executive had also been replaced.
Ms Robison had earlier described Lesley McLay's position as "untenable" as further financial concerns were raised.
The health board has received Scottish government "brokerage" loans of £33.2m in the past five years to cover spending gaps.
Last week, the Scottish government was told NHS Tayside's finances were likely to deteriorate further.
NHS chief executive Paul Gray told MSPs he expected NHS Tayside would require further brokerage cash from the government of between £9m and £12m.
Earlier this week it was claimed that NHS Tayside had previously resorted to taking more than £2m from its charitable endowment fund to cover general running costs, including a new IT system.
The health board was reported to have used the endowment fund when "faced with a funding deficit" in 2013-14.
NHS Tayside was said to have temporarily suspended its constitution to allow this to happen, as the money was going to "retrospectively" fund projects already approved by the board.
Politicians said there was an "apparent misuse" of funds but the health board insisted it was "appropriate".
The health secretary said: "It has become clear to me that the current structure of the board cannot deliver the improvements required to return to a sustainable position, while continuing to deliver safe and effective services to patients."
Announcing his resignation, Prof Connell said the board at NHS Tayside inherited a difficult situation and he had only taken up his role two and a half years ago.
It has now been announced that NHS Greater Glasgow and Clyde chairman John Brown will take over as NHS Tayside's interim chairman.
The health secretary also welcomed the decision of the NHS Scotland chief executive to appoint NHS Grampian's CEO Malcolm Wright as acting NHS Tayside chief executive.
Mr Gray said: "As the cabinet secretary made clear, a change of leadership was needed within NHS Tayside to maintain public confidence.
"These appointments will provide stability to the board and enhance financial scrutiny, and their considerable experience in management and leading change will bring huge benefits."
Scottish Conservative health spokesman Miles Briggs said ministers had presided over a situation where financial scrutiny of NHS boards had been "at best insufficient and at worse incompetent".
Scottish Labour's Anas Sarwar said there had been a "complete lack of leadership and mismanagement of our NHS by the SNP minister" for a number of years.
The Lib Dems said there was "no shortage of warnings" about NHS Tayside's problems.