The papers: School knife crime epidemic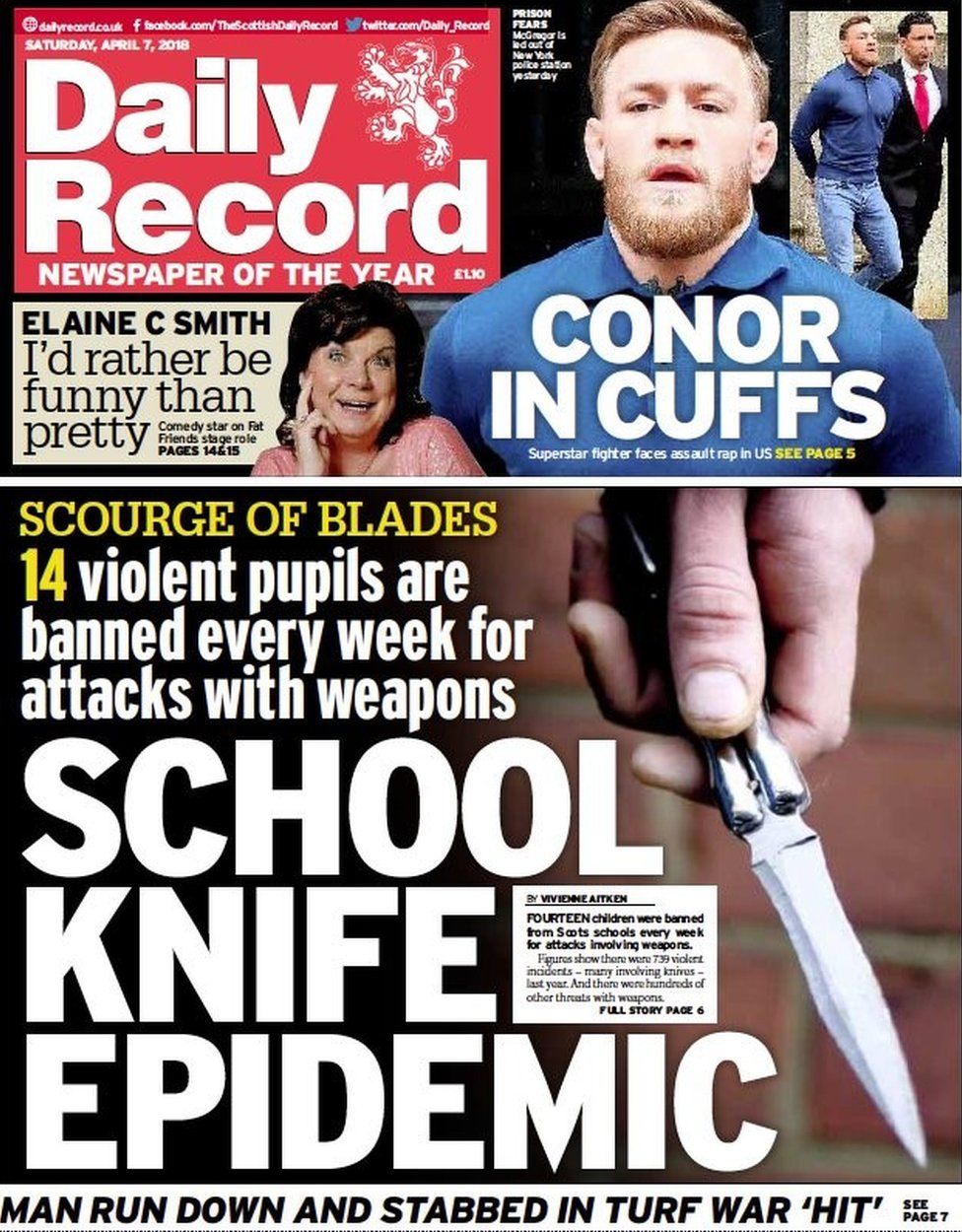 New figures show 428 instances of pupils being excluded for physical assault using weapons, such as knives, last year and a further 311 involving improvised weapons in 2017.
They have been described as a "cause for concern" by politicians just two years after improvements were promised in the wake of the stabbing of Bailey Gwynne, 16, in his Aberdeen school.
UFC fighter Conor McGregor being taken to court in handcuffs following allegations that he assaulted two fellow fighters in New York is the Scottish Sun's front page.
Meanwhile the Daily Express report that Richard Osborn-Brooks will face no prosecution after the fatal stabbing of a burglar in his home. The decision has been described as "a victory for common sense."
And serial killer Rose West has been rushed to hospital under armed guard, according to The Daily Star.
Related Internet Links
The BBC is not responsible for the content of external sites.