The papers: School knife crime epidemic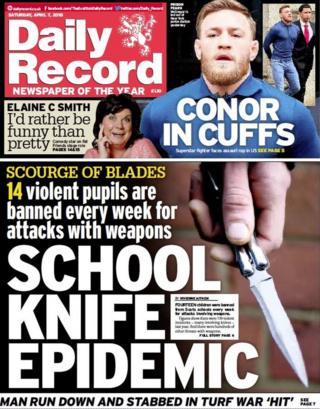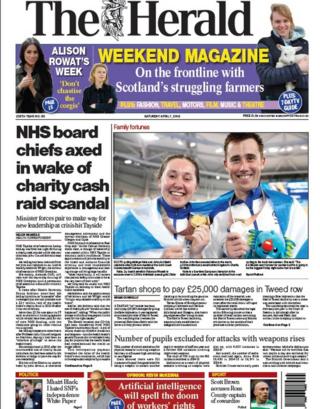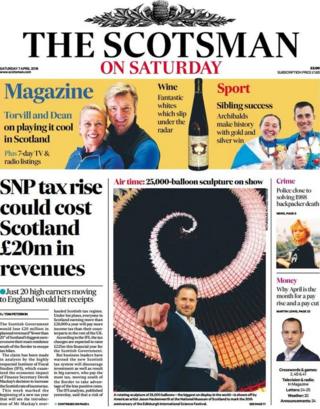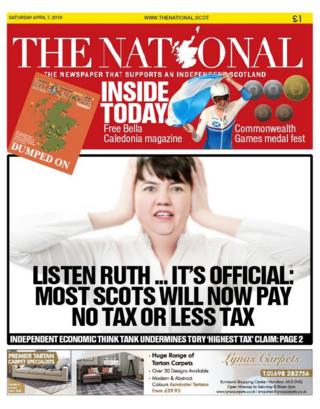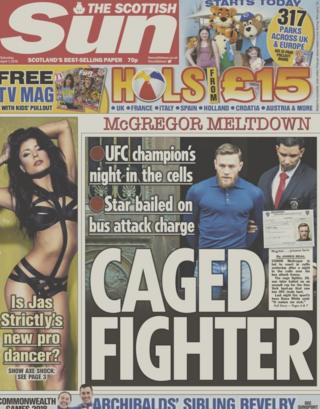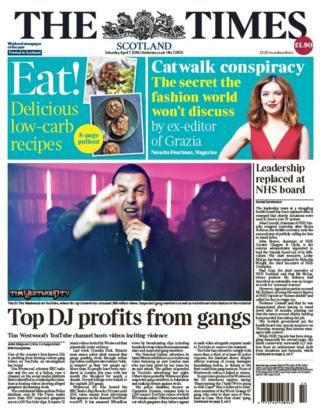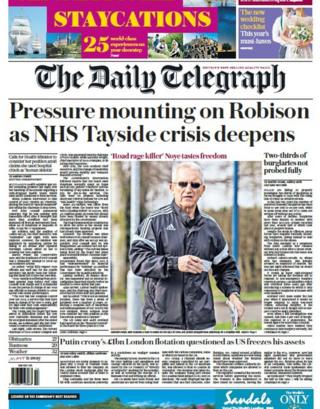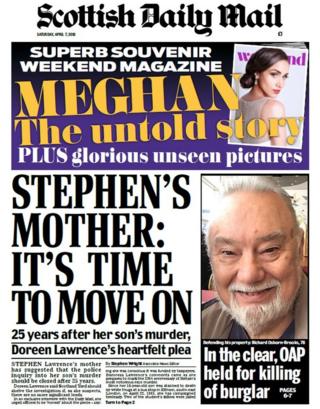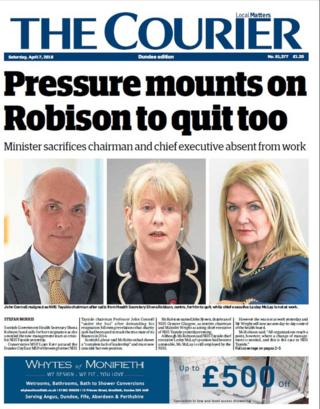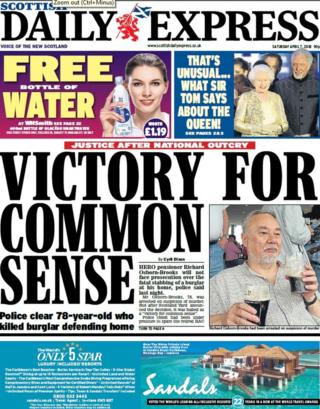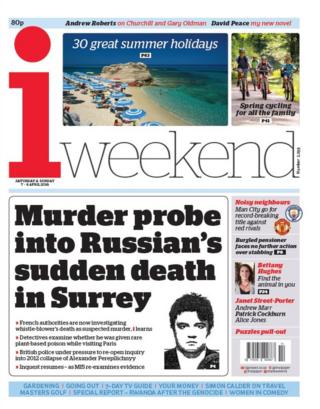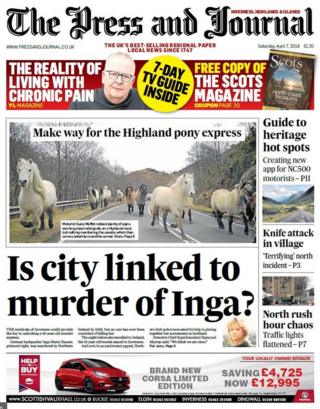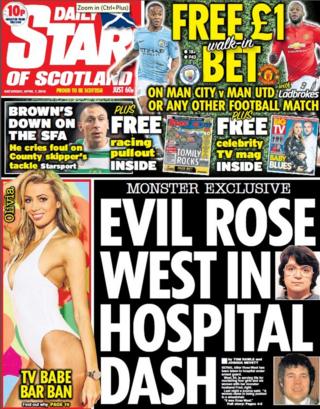 Knife crime in Scottish schools is at a five-year high with 14 pupils excluded for assaults involving a weapon every week, the Daily Record reports.
New figures show 428 instances of pupils being excluded for physical assault using weapons, such as knives, last year and a further 311 involving improvised weapons in 2017.
They have been described as a "cause for concern" by politicians just two years after improvements were promised in the wake of the stabbing of Bailey Gwynne, 16, in his Aberdeen school.
The story also features on the front page of the Herald, alongside a piece about NHS Tayside board members being axed over charity fund probe.
The Scotsman reports that the Scottish government could lose £20m in planned revenue if less than 20 of Scotland's biggest earners leave to escape tax hikes.
Tax is the lead story in The National too, but they report analysis from the Institute for Fiscal Studies which refutes Scottish Conservative "scaremongering" and says Scots won't pay more tax than the rest of the UK.
UFC fighter Conor McGregor being taken to court in handcuffs following allegations that he assaulted two fellow fighters in New York is the Scottish Sun's front page.
While The Times reports that DJ Tim Westwood profits from hosting violent gang videos on YouTube. They say an investigation discovered he was named as the host of 32 videos that potentially incite violence in a Metropolitan Police database.
Both the Daily Telegraph and The Courier lead with the pressure mounting on Scottish government health secretary Shona Robison to stand down over her handling of the NHS Tayside crisis.
The Daily Mail leads with an interview with the mother of Stephen Lawrence, who says she wants police to end the probe into his murder after fighting for justice for 25 years.
Meanwhile the Daily Express report that Richard Osborn-Brooks will face no prosecution after the fatal stabbing of a burglar in his home. The decision has been described as "a victory for common sense."
Police are under pressure to re-open the investigation into the 'assassination' of Russian whistleblower Alexander Perepilichnyy outside his home in Surrey in 2012, the i newspaper claims.
The Press and Journal lead with the murder of German backpacker Inga Maria Hauser, and say 30 years on from her death Inverness residents could hold the key to the mystery.
And serial killer Rose West has been rushed to hospital under armed guard, according to The Daily Star.