The papers: Thai prison dad released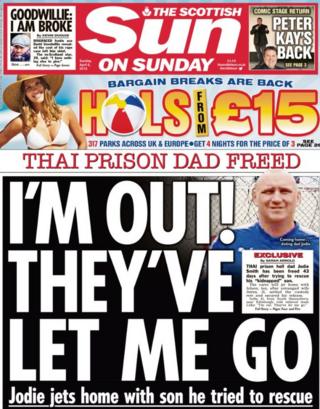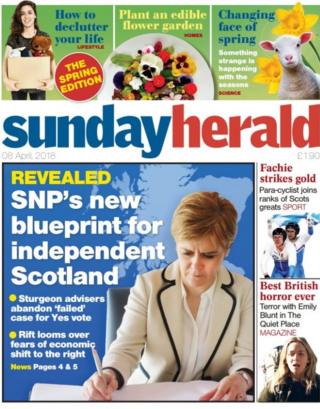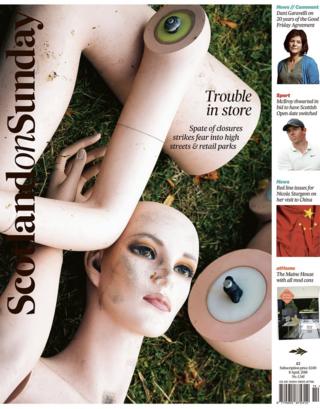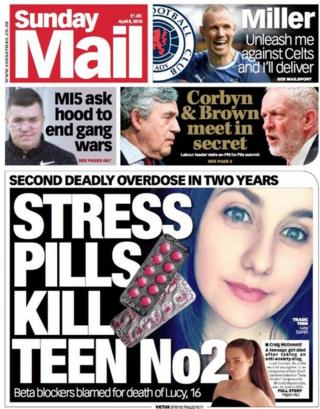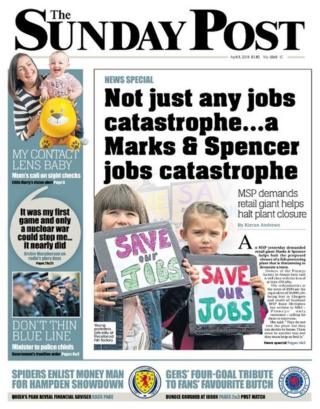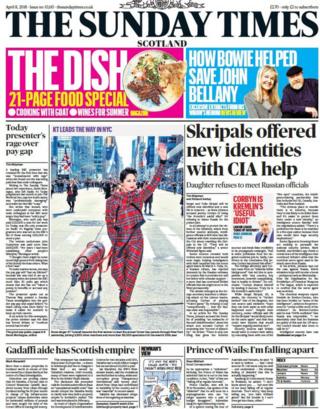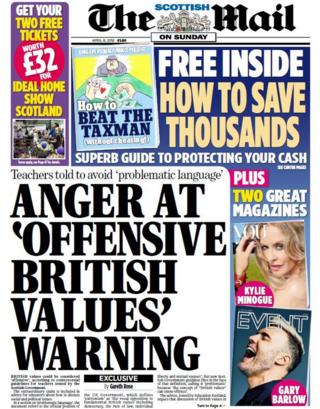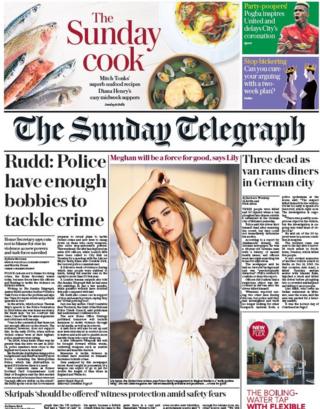 A story about a Scottish father freed after being jailed in Thailand features on the front page of the Scottish Sun on Sunday. Jodie Smith was in prison for 43 days after trying to rescue his "kidnapped" son, according to the paper.
"Revealed: SNP's new blueprint for independent Scotland" is the headline on the front of the Sunday Herald. The paper says an SNP commission has overhauled the party's economic case for an independent Scotland.
The Scotland on Sunday says a spate of shop closures has struck fear into high streets and retail parks across the country.
The Daily Record says a teenager's death has been linked to controversial anti-anxiety "beta blocker" drugs. The paper reports that Lucy Curran died because of "suspected propranolol intoxication", according to her death certificate.
The Sunday Post leads with the closure of a fish processing factory in Annan. Joan McAlpine MSP has called for retailer Marks and Spencer to help its supplier Young's Seafood which has announced it is shutting the Pinneys plant with the loss of 450 jobs.
A picture of a tartan-clad KT Tunstall features on the front page of the Sunday Times. She led a procession of thousands as the 20th New York Tartan Day Parade was held in the Big Apple.
British values could be considered "offensive" according to controversial guidelines for teachers issued by the Scottish government, says the Scottish Mail on Sunday.
The Sunday Telegraph focuses on a new government strategy to tackle knife crime and other violence in England.