New funding of £2.5m for next phase of Gaelic dictionary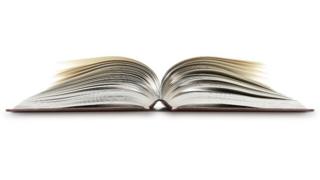 Funding of £2.5m has been put in place for the next phase of the development of the first comprehensive Gaelic dictionary.
Faclair na Gàidhlig aims to document the history, development and use of every single word in the language.
It would be far more detailed than any dictionary available in bookshops.
The production is being made possible through a collaboration between several universities and the National Centre for Gaelic Language and Culture.
The latest funding announced by the Scottish government will be managed by the Scottish Funding Council.
The new dictionary is a long-term project and would be the equivalent of the multi-volume resources available for English and Scots.
It could take 30 years to produce and is likely to have around 100,000 entries.
The universities of Aberdeen, Edinburgh, Glasgow, Strathclyde and Sabhal Mòr Ostaig are involved in the project, which has the support of Bòrd na Gàidhlig, the national public body with responsibility for Gaelic.
'Authoritative, definitive and informative'
Education Secretary John Swinney, who has responsibility for Gaelic, said he had been greatly impressed by the work done to date and looked forward to seeing it continue into its next phase.
He told the BBC's Good Morning Scotland programme: "Obviously there has been a tremendous amount of linguistic development since the last dictionary was published.
"It is vital that we have a resource available that can be a reference point for learners, and also for native speakers, to ensure that there is a strong foundation for the development and appreciation of the language."
He added: "Faclair na Gàidhlig is an excellent example of partnership working between academic institutions and other organisations. This kind of collaboration will support our commitment to the Gaelic language, and ensure it has a sustainable future in Scotland."
John Kemp, interim chief executive of the Scottish Funding Council, said: "The new dictionary will go beyond language and into Gaelic culture and heritage.
"It will fuel the growth and expansion of Gaelic education at all ages and stages. As well as its relevance to today's speakers and students of Gaelic, Faclair na Gàidhlig will be an important resource for many generations to come."
Prof Boyd Robertson, principal of Sabhal Mòr Ostaig and convener of Faclair na Gàidhlig's steering committee, said: "It will provide users with an authoritative, definitive and informative dictionary that will facilitate an in-depth understanding of the material and written heritage of the language, yield detailed insights into its linguistic, literary and cultural development and afford an appreciation of the foundational contribution of the Gael to Scottish history, society and life.
"By giving first-hand evidence from the language itself, a dictionary of this type and scale provides information on a level unsurpassed by any encyclopaedia."
Preparatory work for the new dictionary includes assembling a database of 30 million Gaelic words from written sources and drawing on audio records held in other national collections.