The papers: Medical blunders and antidepressants for children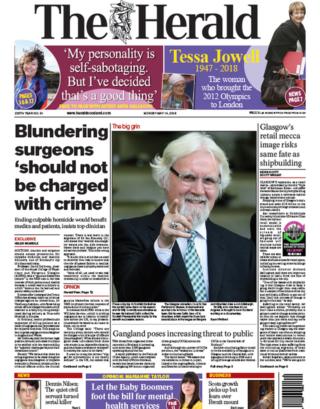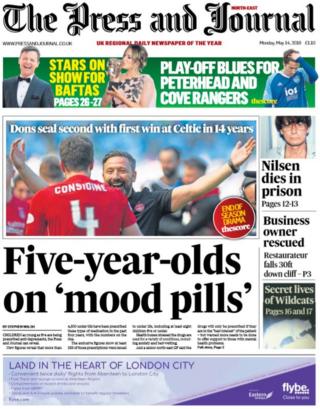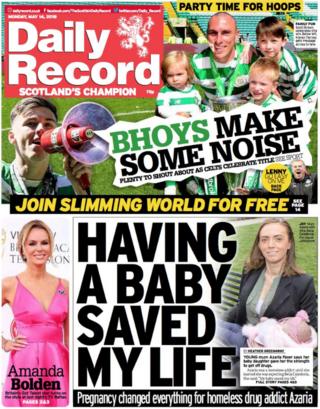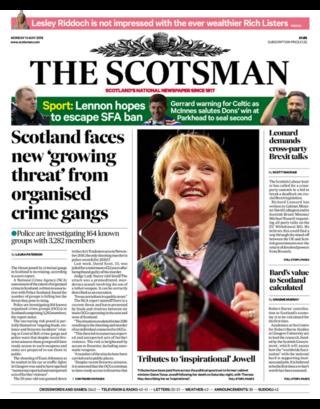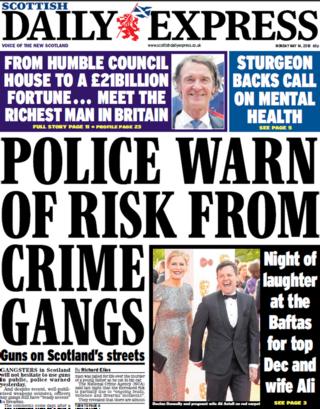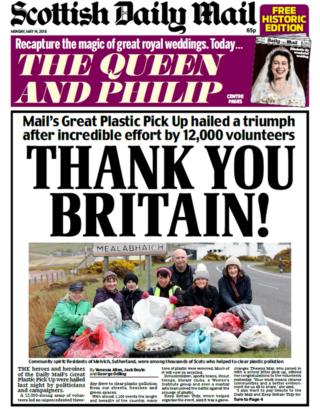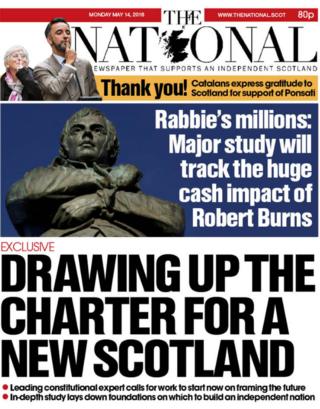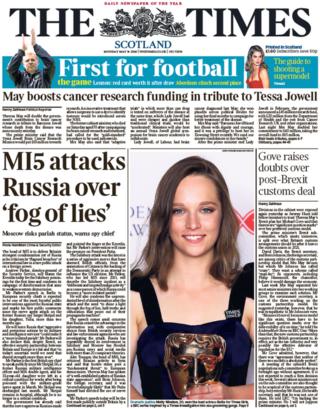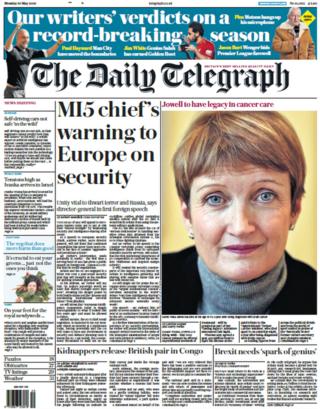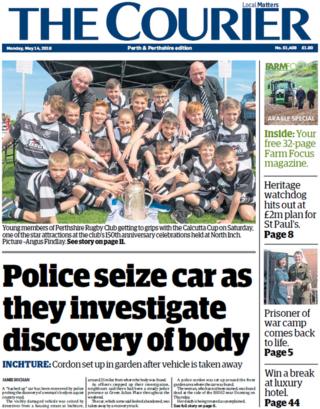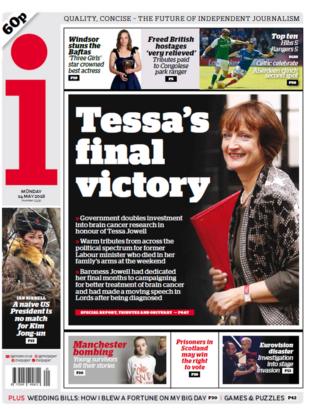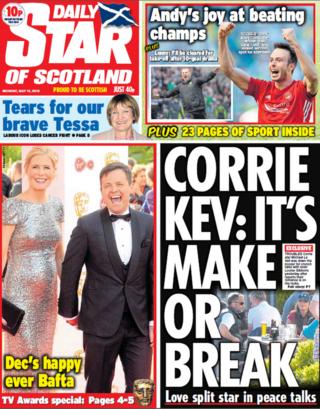 Monday's front pages feature a range of stories from health exclusives to warnings over European security and the latest moves on Scottish independence.
Most carry pictures of the former Labour minister Dame Tessa Jowell, who died from cancer at the weekend, aged 70.
The i paper reports on "Tessa's Final Victory" - saying the former Labour minister's death has brought a commitment by the UK government to double investment into brain cancer research.
The Herald leads with a call by a senior clinician to end prosecutions for culpable homicide faced by doctors and staff who make unintentional medical blunders.
Prof David Galloway says a "blame-free culture" would be in the interests of patients and the profession.
Children as young as five are being prescribed antidepressants pills, according to the Press and Journal.
A young mother hails her child for turning her life around. Azaria Faver tells the Daily Record that her young daughter gave her the strength to get off drugs.
The Scotsman leads with a warning about the rising threat posed by organised crime in Scotland.
The latest assessment by the National Crime Agency and Police Scotland says feuding gangs in the central belt continue to bring violence to the streets.
The Scottish Daily Express runs with the same story, warning that gangsters will not hesitate to use guns.
The Scottish Daily Mail, meanwhile, thanks thousands of volunteers who have taken part in a national litter clean-up operation.
A new in-depth study is laying down the foundations for an independent Scottish state, according to The National newspaper.
"Drawing Up The Charter For A New Scotland" is the paper's exclusive front page headline.
The Times leads with the head of MI5 warning about the threat posed to European security by Russia's "flagrant breaches" of international law.
The Daily Telegraph also runs with the security assessment made by Andrew Parker, director general of the security service.
Police investigating the death of a woman on a country road have seized a car, according to The Courier.
The paper reports that the "bashed up" vehicle had been taken from a housing estate in Inchture, about 25 miles from where the unnamed woman was found last week.
The Daily Star uses its front page to report on the personal life of former Coronation Street actor Michael Le Vell.