Scots welcome the arrival of new ginger emoji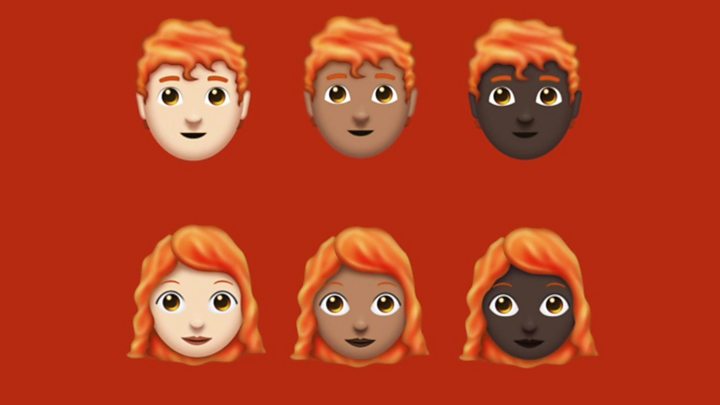 The imminent arrival of redheads to the emoji universe has been welcomed by Scots campaigning to take their place in text-messaging apps.
Unicode's 11.0 update - which refreshes available emoji - is being released from 5 June, officially bringing ginger hair to phones and social media.
The updates will take time to filter through as tech firms update their operating system software.
Emma Kelly, who helped raise a petition for the change, said it was great news.
Ms Kelly, who runs the website Ginger Parrot, told BBC Radio Scotland's Good Morning Scotland programme: "We did feel a bit left out, so the ginger community is quite vocal about how pleased they are that it's finally going to be included.
"I think probably every message I send from now on will have a ginger emoji in it, I almost felt like I didn't want to use any emojis because there wasn't one that looked like me."
The news was welcomed by Scots on social media, with one redhead saying: "Someone answered my prayers. MOAN THE GINGERS"
Another added: "Glad to see my people are finally being represented", while another said: "This is awesome! Gingers are good to go now!!"
And one Twitter user declared: "The war is over. The gingers have won."