EIS to discuss strike over 10% teachers' pay demand
By Jamie McIvor
BBC Scotland education correspondent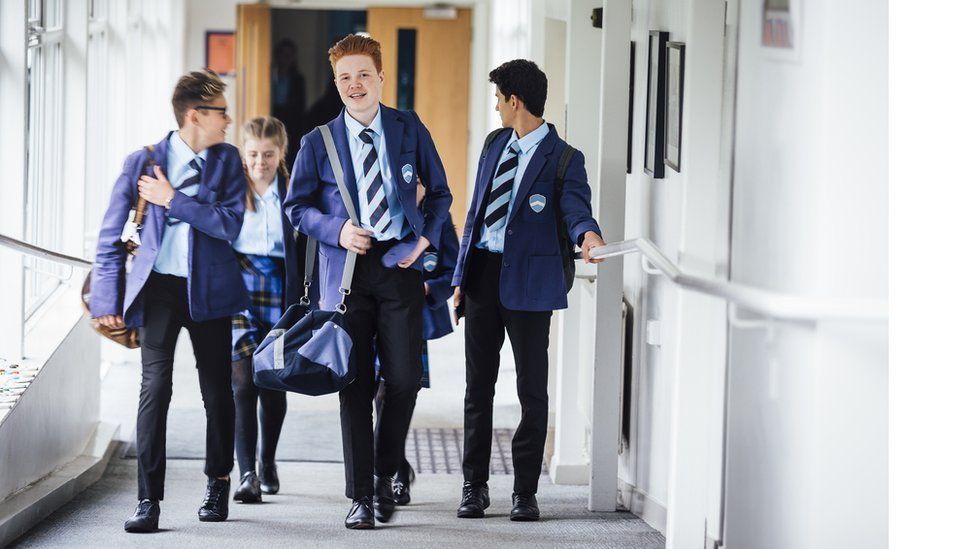 Scottish teachers are to debate industrial action over their latest pay demand.
Members at the EIS conference in Dundee will discuss what to do if the campaign for a 10% pay rise fails.
The EIS and other unions argue the rise is needed to restore the value of salaries but the Scottish government and councils are offering most teachers a 3% rise.
The motion could lead to pay strikes for the first time in decades.
General secretary Larry Flanagan is also expected to address the pay campaign in his speech.
The EIS has been running a campaign calling for a 10% rise for several months.
Speaking to BBC Scotland, Mr Flanagan said: "Today's debate will demonstrate that pay is the single biggest issue for teachers at the present time.
"The 10% pay claim has built up a bit of momentum and we intend to intensify that going forward."
Mr Flanagan said there was still time to reach a negotiated pay settlement but that time was running out.
He said: "We're very clear we want to negotiate with both the Scottish government and Cosla and we hope that a negotiated settlement is possible.
"If a negotiated settlement fell well short of 10%, members will be balloted on the offer and ultimately on industrial action if that is the only route forward."
Mr Flanagan said he anticipated negotiations could continue until after the summer holiday.
Trade union legislation sets two strict thresholds which have to be crossed before industrial action by teachers can take place.
50% of eligible members would need to vote
A total of 40% of eligible members would need to back action - a simple majority is not enough
It is thought a ballot on action is unlikely to take place before August or September at the earliest.
The EIS would be likely to hold an "informal" ballot first to seek the views of its members before holding a formal ballot which could provide the legal backing for action.
Teachers' pay is negotiated at the Scottish Negotiating Committee for Teachers - a body which brings together unions, councils and the Scottish government.
The 10% pay claim was submitted by the four unions representing Scottish teachers - the EIS, the SSTA, the NASUWT, and Voice the Union.
Employers have offered an increase which would be worth about 3% for most teachers.
Related Internet Links
The BBC is not responsible for the content of external sites.