Ofcom approves BBC Scotland TV channel heralding 140 new jobs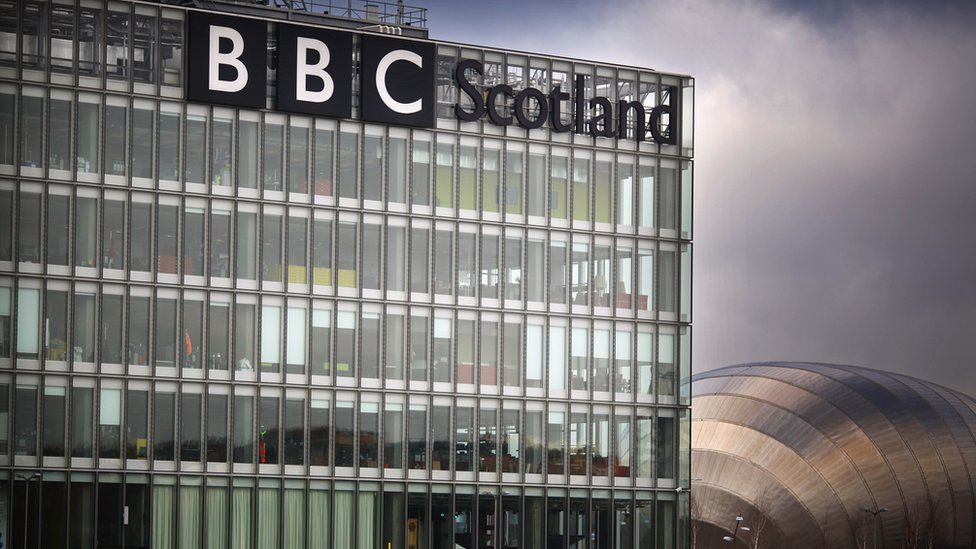 It will have an annual budget of £32m and will start broadcasting next year.
The Director of BBC Scotland Donalda MacKinnon said on Tuesday that there would be 60 further jobs in technology.
As well as a news offering at nine each weekday night, the channel will have;
new programmes that reflect Scottish life, including the opportunity to premiere some new comedy and drama
repeats and archive programmes - about 50% of shows on the channel will be repeat material
core broadcast hours every day from 19:00 until midnight
It is also proposed that the new channel will take the place currently occupied by BBC Four on electronic programme guides (EPG) in Scotland. BBC Four would move down the EPG to a less prominent slot.
In its final assessment, Ofcom said: "We recognise that there are uncertainties about the take-up of the new channel and the content it will include.
"However, we are satisfied the BBC has shown its proposal will deliver public value by broadening the options available to viewers in Scotland, providing a greater Scottish-focus in its news coverage and delivering more content designed to reflect the lives of people in Scotland.
"Any adverse impacts on fair and effective competition resulting from the proposals as set out in the BBC's submission to Ofcom are likely to be fairly limited."
Voice interactive devices
Ms MacKinnon said she was "delighted" with Ofcom's formal confirmation of the plans.
In an email to staff she wrote: "This is excellent news and provides us with the springboard to continue planning, with confidence, for launch which is scheduled for February 2019."
A £4m investment will be made to set up the new technology hub which will see 60 jobs created over the next three years.
BBC Scotland said the hub would play a critical role in "delivering the BBC's ambition to reinvent itself for a new generation".
The new roles will focus on three areas;
how the BBC develops services on new voice interactive devices and smart speakers such as Amazon Echo Alexa, Google Home and Apple's HomePod
helping deliver the "BBC's education mission" and "building on the success of BBC Bitesize"
and developing a "common digital platform for the BBC to run its apps, websites and online experiences"
BBC Director General Tony Hall echoed Ms MacKinnon's delight.
He said: "Ofcom giving the green light for the new channel is great news.
"The new service has huge potential and I'm excited about what it can achieve.
"But it's not the only good news today. I am delighted that we are also investing £4m to create a new digital hub in Glasgow - a forward looking city that has real vibrancy and energy. It's the perfect location."
Related Internet Links
The BBC is not responsible for the content of external sites.