Three senior officers in running to lead Police Scotland
By Paul O'Hare
BBC Scotland news website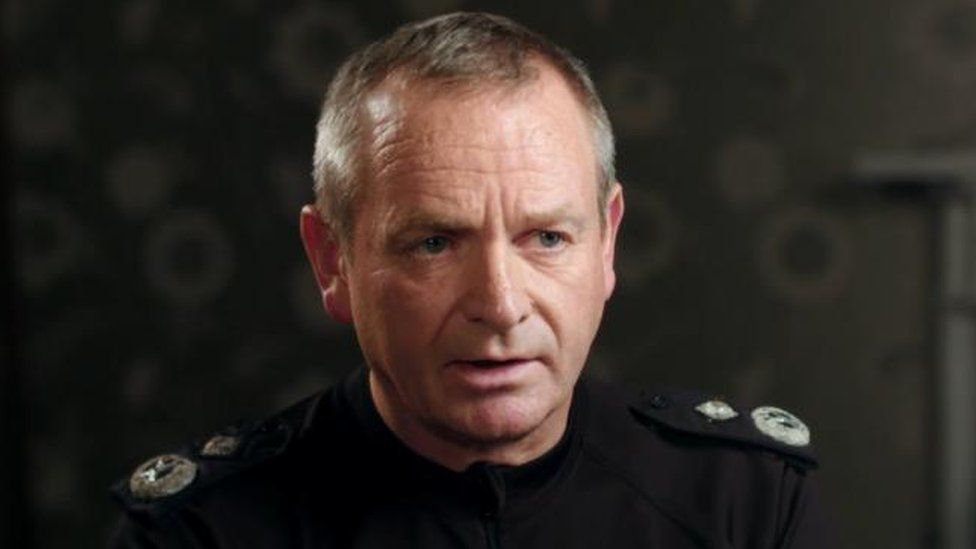 Three senior officers are in the running to become Police Scotland's new chief constable, the BBC understands.
Applications for the second biggest job in UK policing closed on Monday.
It is thought Iain Livingstone, Johnny Gwynne and Bill Skelly have applied for the £216,549 a year post.
The Scottish Police Authority (SPA) declined to comment on the candidates or the response to the advert, which was published last month.
He delayed his retirement after Mr Gormley was placed on "special leave" and has led the force since September.
Police Scotland Deputy Chief Constable Johnny Gwynne - a former head of the National Crime Agency's (NCA) Child Exploitation and Online Protection command - has also applied.
The former Royal Ulster Constabulary (RUC) officer is currently responsible for a wide-ranging portfolio which includes organised crime and counter-terrorism, major crime and intelligence support.
Mr Gwynne was the on-scene commander after the Glasgow Airport attack in 2007 and is a former deputy director-general of the Scottish Crime and Drug Enforcement Agency.
Lincolnshire Police Chief Constable Bill Skelly is the highest ranked officer of the three known contenders.
Mr Skelly joined Devon and Cornwall Police from Police Scotland as Deputy Chief Constable in 2013 and has occupied his current role since February last year.
Mr Skelly, a former HM Inspector of Constabulary for Scotland, said it was "an investment" in the workforce to try to improve their physical and mental health.
Sources have told BBC Scotland some potential contenders south of the border did not apply due to the manner in which Mr Gormley's career ended and the momentum behind Mr Livingstone.
The shortlisted candidates will undergo an intensive selection process, which is likely to include up to two panel interviews, chaired by SPA boss Susan Deacon.
The selection panel will also include SPA member Mary Pitcaithly; NHS Scotland chief executive Paul Gray; Professor Lorne Crerar, chairman of legal firm Harper MacLeod; and National Crime Agency Director General Lynne Owens.
Her Majesty's Chief Inspector of Constabulary in Scotland Gill Imery will act as an advisor to the team.
According to the job information pack: "Shortlisted candidates will be invited to participate in a psychometric and personality profile exercise, an Assessment Centre, and an interview with the Selection Panel."
The assessment centre will include a scenario exercise and a mock media interview, which will feature a few curveballs.
Final interviews are expected to take place on 13 and 14 August.
The SPA said the new chief will be responsible for more than 22,000 police officers and staff and a budget of more than £1bn.
Related Internet Links
The BBC is not responsible for the content of external sites.