What's happening with education in Scotland?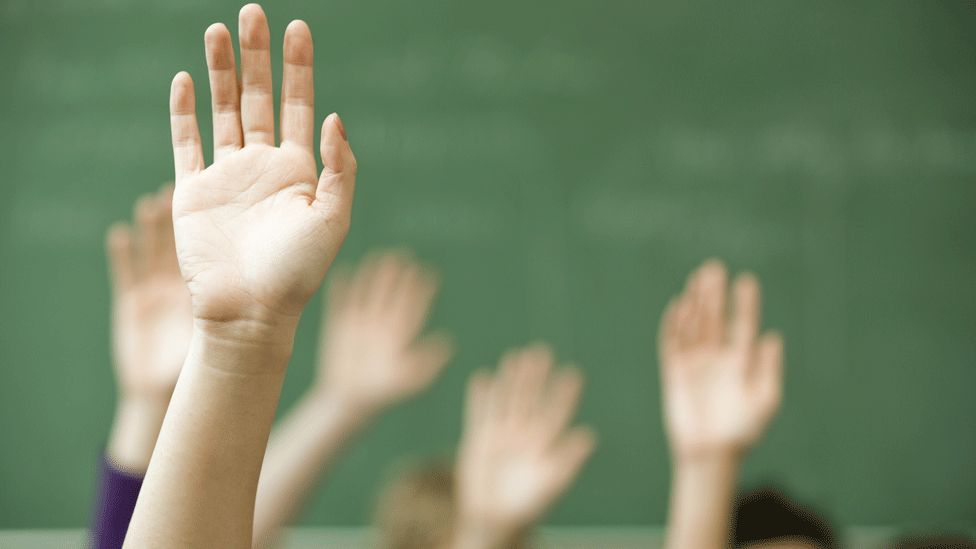 Education Secretary John Swinney has shelved his promised Education Bill, instead striking a deal with local authorities. Here, we raise and answer key questions on why, how and what next.
Why is there a need for a deal?
Both the government and local councils say they have a "shared ambition" to close the "unacceptable gap in attainment between our least and most disadvantaged children and to raise attainment for all".
In their joint agreement they say: "We are clear that our vision of excellence and equity cannot be achieved by one part of the system alone: all partners must work together in a collegiate and collaborative way, keeping the interests of children and young people front and centre."
What's the principle behind the deal?
Legislation on its own "cannot transform the culture, capacity and structure of Scottish education and that further discussion on other levers for change is needed and supported".
The deal said that "system-wide improvement" required strong leadership, collaborative working and clarity of purpose at "all layers" - school, local, regional and national.
The majority of decisions should be made at school level because "head teachers are the leaders of learning and teaching in their school".
However, where "statutory, financial, or contractual obligations" are breached local authorities should intervene.
So, if this is about empowering head teachers, what powers will they get?
They will "design" their local curriculum in line with Curriculum for Excellence
Head teachers will be responsible for deciding their school's "improvement priorities" and enact a plan based on those priorities
They will choose their own staff with regard to employment law and the contractual obligations of their local authority
And head teachers will make decisions on how to spend their budgets
What's the role of local authorities?
Head teachers must work collaboratively with the local authority - plus staff, parents and pupils - on curriculum design and improving learning and teaching
Local authorities will be able to intervene should any statutory duty or contractual obligation be in breach
And councils will continue to be responsible for the local authority education budget and the delegation of funding to schools.
What's the role of pupils and parents?
Head teachers will have to work "collaboratively with their parent council, and wider parent forum and wider community on substantive matters of school policy and improvement".
They must also ensure that "children and young people participate meaningfully in their own learning, in decision-making relating to the life and work of the school; and in the wider community".
Why shelve the education bill?
In his statement to parliament, he said: "The Scottish government and Scotland's local councils have reached an agreement that endorses and embraces the principles of school empowerment and provides clear commitment to a school - and teacher-led - education system.
"And it does so without the need to wait 18 months for an Education Bill."
The upshot is Mr Swinney believes change can happen "more quickly" with an agreement than it can with legislation.
The Education Bill has been introduced in "draft" form because Mr Swinney says that "if sufficient progress is not made over the next 12 months to deliver the empowerment of schools" he will return to Holyrood and see the bill through its legislative stages.
What have opposition parties said?
"Shambles" was the word used by both the Scottish Tories and Scottish Labour.
Tory MSP Liz Smith said she was "astonished" by the statement. "I have only one question: is the cabinet secretary not embarrassed by this complete shambles of a U-turn?" Mr Swinney said he was not.
In his chamber response, Labour MSP Iain Gray said: "Well what a shambles indeed."
He added: "At the eleventh hour his [Mr Swinney's] flagship legislation has sailed off into the sunset."
Mr Gray believed the agreement was "cobbled together last minute".
"The only thing being fastracked here is the mother of all minsterial climb downs," he added.
The work by local authorities and senior offices in the Scottish government begins now. During the 2018-19 academic year, local authorities have agreed to complete a "self-evaluation of school empowerment in their local area".
Progress will be monitored each term by educational support body Education Scotland.