Why can't you name a teenage accused?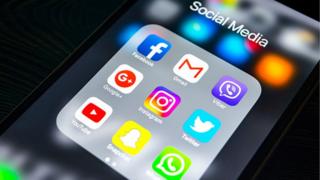 Police have issued a warning over social media posts in the wake of an arrest in connection with the death of a young girl on Bute.
A 16-year-old boy was charged with the rape and murder of schoolgirl Alesha MacPhail last week.
The six-year-old's body was found on the island last Monday, just hours after she was reported missing.
The teenager who was arrested last week appeared in private before Greenock Sheriff Court on Friday.
As soon as an arrest was announced, Scotland's prosecution service, the Crown Office and Procurator Fiscal Service, tweeted an advisory about reporting of the case.
Because of the age of the suspect it is not permitted to report any details which could identify him.
In Scotland the age at which a suspect can be named is 18, under the Criminal Procedure (Scotland) Act 1995.
The act prohibits the publication of the name, address, school or any particulars which could to lead to the identification of any person under 18 who is an accused, victim or witness in criminal proceedings.
This prevents reporting the identity of an accused under 18 as a media organisation, or indeed indirectly reporting any potential identifying details.
Equally this now extends to social media, so anybody publishing a name, image or links risks prejudicing any future trial and would be committing a criminal offence.
Warnings to this effect have also been issued and the police said they were actively investigating any potential breaches.
A 39-year-old woman was arrested this week and charged with contempt of court in connection with the alleged identification of the teenager on social media.
In Scotland, it is also usually prohibited to post or print a picture of the accused before and during the trial, especially where identification of the accused could become an issue.
Reporting a person's previous convictions is also prevented, so as not to influence a jury.
Meanwhile, current laws on defamation are being revamped to take social media into account.
Defamation law protects individuals from having their reputation unfairly tarnished, but its last revision was in 1996, in the earliest days of the internet.
In England and Wales, the court must make an order to prevent the identification of someone under 18 who is involved in proceedings.