Scottish household numbers set to surge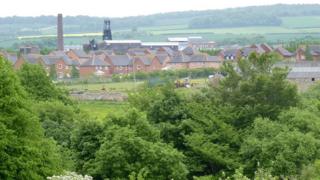 The number of households in Scotland is set to rise dramatically in the next 25 years, according to forecasters.
National Records of Scotland (NRS) has predicted an increase of 317,000 households between 2016 and 2041.
The number is expected to rise by 13% over the period compared to just 5% population growth across Scotland.
However, four council areas - the Western Isles, Argyll and Bute, Inverclyde and North Ayrshire - are all predicted to see a drop in households.
Anne Slater, acting chief executive at NRS, said the projection was based on current trends.
'Live Alone'
She said: "This is partly because Scotland's population is projected to increase in this period, but also because of our ageing population.
"Older people are more likely to live alone than younger people, and as more people live alone or in smaller households, the number of households will rise at a faster rate than the population."
The largest projected percentage increases in households are forecast for Midlothian, East Lothian and the City of Edinburgh - at 36%, 26% and 26% respectively.
Na h-Eileanan Siar, Inverclyde, Argyll and Bute and North Ayrshire are expected to see decreases.
Female households
The number of households headed by someone aged 70 or over is projected to increase by 58%, compared with a rise of just 2% for those under 70.
Homes were people in the older age bracket live alone are expected to rise by 49% over the next 25 years - with 146,000 male households and 247,000 female households predicted.
The full breakdown of household percentage changes by council area is as follows:
Aberdeen City - 14%
Aberdeenshire - 17%
Angus - 8%
Argyll and Bute - -2%
City of Edinburgh - 26%
Clackmannanshire - 3%
Dumfries and Galloway - 2%
Dundee City - 10%
East Ayrshire - 3%
East Dunbartonshire - 15%
East Lothian - 26%
East Renfrewshire - 24%
Falkirk - 15%
Fife - 9%
Glasgow City - 16%
Highland - 8%
Inverclyde - -5%
Midlothian - 36%
Moray - 17%
Na h-Eileanan Siar - -6%
North Ayrshire - -1%
North Lanarkshire - 9%
Orkney Islands - 8%
Perth and Kinross - 15%
Renfrewshire - 13%
Scottish Borders - 8%
Shetland Islands - 6%
South Ayrshire - 2%
South Lanarkshire - 12%
Stirling - 18%
West Dunbartonshire - 3%
West Lothian - 21%