Creative Scotland chief quits her post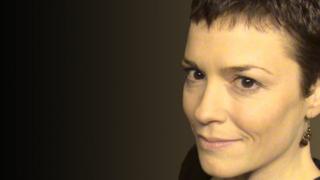 The chief executive of Creative Scotland has quit in the wake of the arts body receiving heavy criticism over its funding decisions.
Janet Archer gave no reason for her decision in a statement confirming she was to step down.
She said it had been an honour to serve the country's artists and creative industries for the last five years.
Two Creative Scotland board members resigned in February in a row over its latest round of funding.
And an inquiry by a Holyrood committee concluded last month that Creative Scotland's funding system falls "well below" the standard expected of a public body.
Creative Scotland announced in January it would no longer fund 20 arts organisations, including several theatre companies - before later reinstating support to five of the groups. It also added 19 new groups to its funding list.
This was despite the Scottish government increasing its funding by £19.8m over the next three years to cover a substantial shortfall in National Lottery cash.
In her statement, Ms Archer said that while in the job she had seen Creative Scotland "support artistic excellence, and equalities, diversity and inclusion".
She added: "We accelerated our work for young people and supported creative projects in all of Scotland's 32 local authority areas. We have also enhanced international support across artforms, especially for screen."
Creative Scotland said Ms Archer would receive payment in lieu of her contractual six month notice period.
Its chairman, Robert Wilson, thanked her for "everything she has achieved over the past five years".
He said Ms Archer had made an important contribution to Creative Scotland, the arts, screen and creative industries and to public life in Scotland more broadly, and wished her every success for the future.
Deputy chief executive Iain Munro will take over as acting chief executive.
Writer and broadcaster Ruth Wishart resigned from the Creative Scotland board in February alongside fellow board member Maggie Kinloch in protest at the amount of time given to discuss which groups should be funded.
MSPs on Holyrood's culture committee later heavily criticised the organisation's funding system, which the committee said had seriously damaged the confidence of the sector.