Glasgow 2018 tickets selling 'well'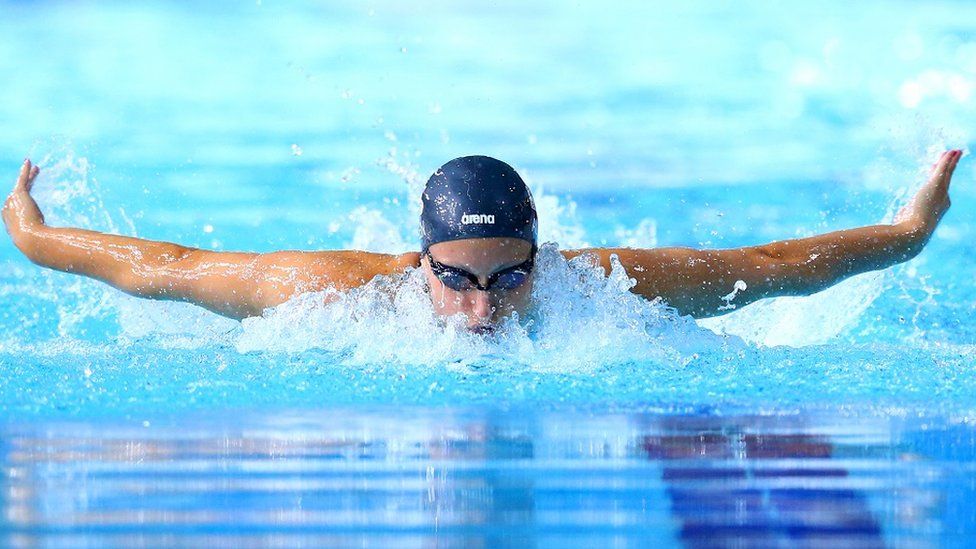 Tickets for the European Sports Championships in Glasgow are selling "fantastically well", according to its organisers.
Elite cyclists, swimmers and gymnasts are among athletes who will descend on the city for the 11-day championship.
With a week to go until it begins, some synchronised swimming, diving and track cycling sessions are sold out.
But Glasgow 2018 director Colin Hartley said he now wanted to ensure "every single session is packed".
Some tickets for qualifying session are now being sold as part of a two-for-one offer as part of a final push to fill seats.
Mr Hartley denied the offer had been introduced due to poor ticket sales.
He told BBC Radio Scotland's Good Morning Scotland: "Ticket sales are going fantastically well.
"We've got a number of sold out sessions in diving, synchronised swimming and track cycling but absolutely at this point we want to make sure that every single session is packed. We're certainly doing offers on some of the qualifying sessions."
He said a number of free events were also being staged as part of the multi-sport championship, which Glasgow is jointly hosting with Berlin.
They include the mountain bike finals at Cathkin Braes on 7 August and the open water swimming race at Loch Lomond the following day.
"There's plenty of tickets still to get hold of but there's plenty of free events as well," Mr Hartley said.
It is the first time the existing European championships of cycling, gymnastics, rowing, swimming, triathlon and athletics are being brought together in one event.
The athletics will be hosted in Germany but all the other events will be held in Scotland.
There will also be a new mixed-gender team golf competition taking place at Gleneagles in Perthshire.
Mr Hartley said the success of the championships would not just be judged on ticket sales.
Four years after the Commonwealth Games, he said it provided a new opportunity to promote Glasgow and Scotland to overseas audiences.
"For this event in particular, broadcast is very, very important to Glasgow and to Scotland," he added.
"We're going to be in the households of countries right across Europe on free-to-air channels so it's really good for Scotland's tourism economy as well as the business sector .
"This is going to get into the living rooms of many, many countries that didn't experience the Commonwealth Games due to the nature of it so it's a real chance for Glasgow and Scotland to shine."
Related Internet Links
The BBC is not responsible for the content of external sites.