Indecent assault victim in Aberdeen helped by 'witnesses'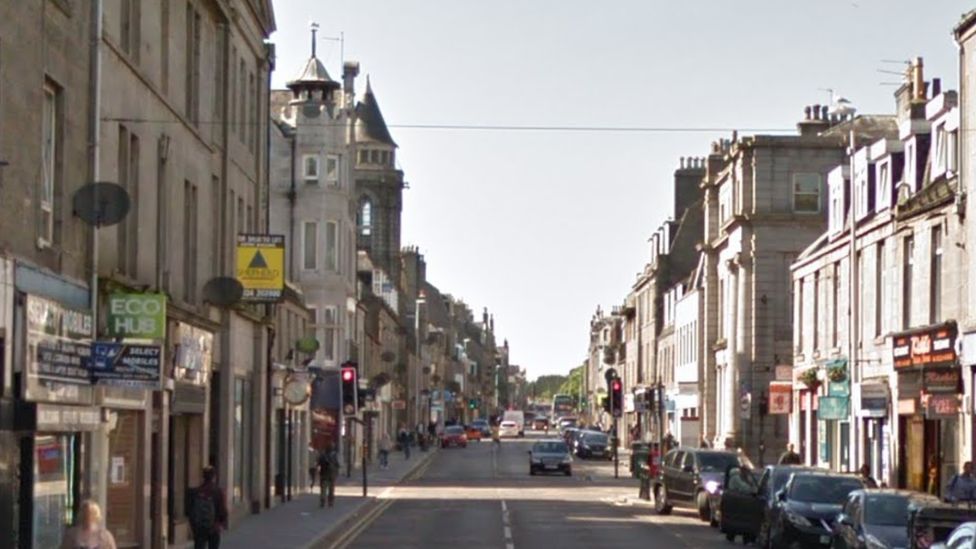 Police say pub-goers in Aberdeen may have seen a woman being indecently assaulted by a man in the early hours of Saturday.
She was attacked at about 00:45 on George Street between the St Andrew's Street and John Street junctions.
A number of people helped the woman afterwards, including a young man who waited with her until his father arrived to give her a lift home.
Three men who had just left the Mither Tap pub may also have seen the attack.
Det Insp David Howieson said it was a "very concerning incident".
"While thankfully the victim was not injured, she has understandably been left shaken by this incident and I want to praise her quick actions in gaining help," he said.
"A number of people helped the woman after the incident and we believe a group of three men walking in the John Street and George Street area may have witnessed the assault.
"They may have left the Mither Tap pub a short time earlier and I would urge them to come forward and speak to us.
"Additionally, we are aware that a young man walking on George Street wearing headphones waited with the victim and his father gave her a lift home in a white or light-coloured car."
Det Insp Howieson added: "These witnesses also helped the woman look for her personal belongings that were dropped.
"I would urge these witnesses to come forward and speak to us as they may have information that is vital to our investigation.
"Our investigation is ongoing and we are following a positive line of inquiry."