Report considers price per square metre of Scottish homes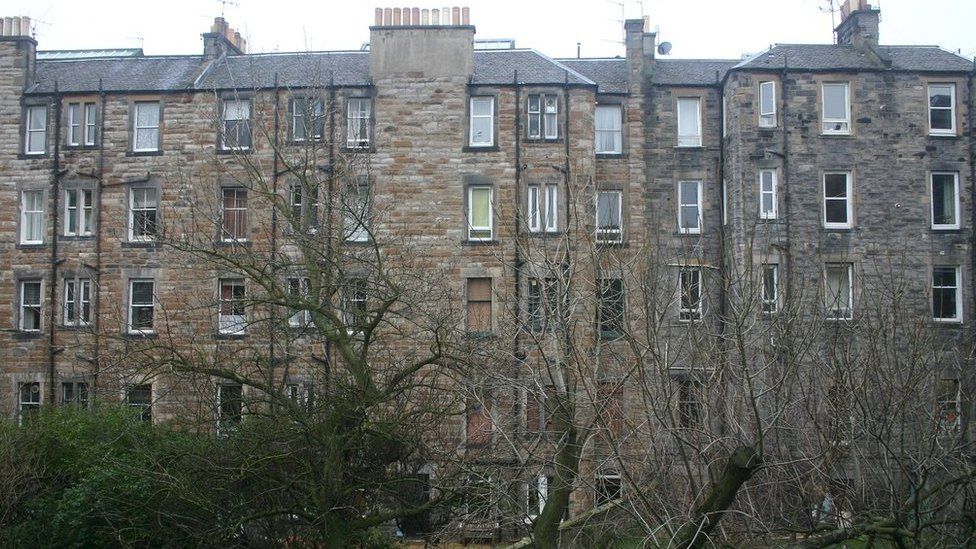 A new report from the Bank of Scotland has shed light on how much space house buyers get for their money in different parts of the country.
Measuring property by the price per square metre is common in other European countries, as well as in North America.
In Britain, homes tend to be defined by their number of rooms.
The study reflects the more generous space within homes in some parts of the country compared with crowded cities.
The new research shows the price per square metre in Scotland is just under £1,600, while in Greater London it is more than £5,000.
That price has grown over the past five years by 20% in Scotland, which is a lower increase than any region of England or Wales.
In London, that measure is up by more than 50%.
Within Scotland, the most expensive properties per square metre were found to be in Edinburgh - an average of nearly £2,700. Prices in Linlithgow and Stonehaven are also more than £2,000 per square metre.
Scottish towns with the cheapest homes relative to their floor space - and valued at less than £1,100 per square metre - were found to be in Grangemouth, Bellshill, Greenock, and Irvine.
Larkhall and Lanark both saw the largest house price growth per square metre over the last five years at 33%, to an average price of £1,163 and £1,184 respectively, closely followed by Dalkeith, Bathgate and Hamilton.
Bank of Scotland said that the figures were collated with care, but were not meant to be comprehensive and are only intended to highlight issues.