New BMA chief warning of 'unprecedented pressure'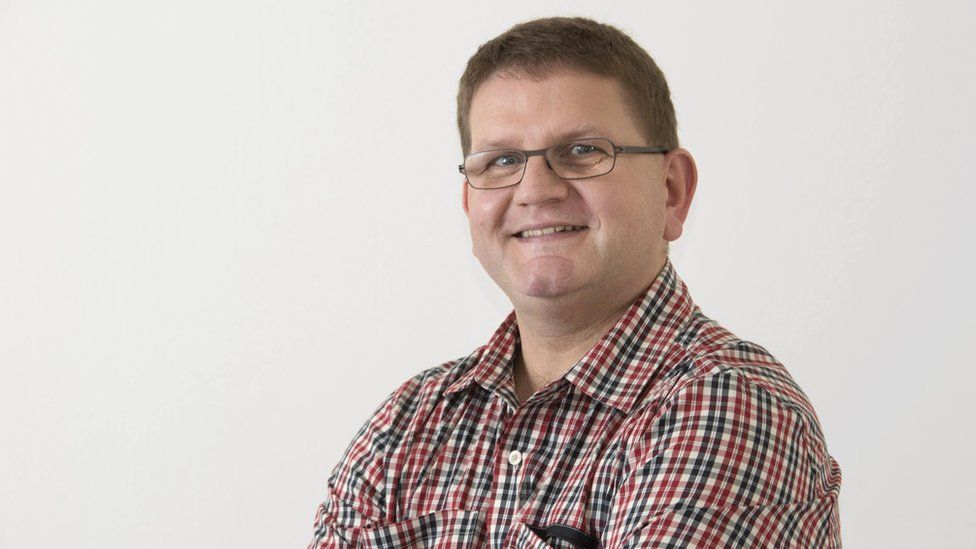 Scotland's medics are under "unprecedented pressure" amid excessive workloads and real-terms pay cuts, one of its most senior doctors has warned.
Dr Lewis Morrison outlined his concerns after being elected to lead the British Medical Association in Scotland.
His predecessor, Dr Peter Bennie, is taking early retirement from frontline medicine due to the frustration caused by staffing and bed shortages.
The Scottish government said it wanted to improve the health service.
Health Secretary Jeane Freeman said NHS Scotland had more doctors, nursing and midwifery staff than ever and was investing "record high" funding levels.
Dr Morrison, a consultant geriatrician at Roodlands hospital in East Lothian, said he faced huge challenges in his new role.
"With the medical profession in Scotland under unprecedented pressure, it has never been more important for the BMA to be a strong and effective voice on behalf of doctors and our patients," he said.
"Workloads are excessive and worsening, services have insufficient resources for current, let alone future demand, medical vacancy rates in general practices and hospitals are rising and yet in the face of this, doctors are expected to accept year upon year of successive real-terms pay cuts.
"I am under no illusions about the scale of the challenges that lie ahead for the doctors and medical students we represent, and Scotland's health services."
He paid tribute to Dr Bennie as a "vocal and powerful advocate" for doctors and medical students.
He added: "BMA Scotland has an obligation to be at the forefront of the debate around the future funding and direction of healthcare in Scotland. I will work hard to ensure that the voice of the profession is listened to."
His comments came after his predecessor cited frustration with staff and bed shortages for his decision to retire.
Dr Bennie, a consultant psychiatrist at Dykebar Hospital in Paisley, is to leave his post next month at the age of 55.
He told The Times earlier this week: "My own experience, when I am finishing a clinical day, is running over in my head the things I have not been able to do because there is not enough people to do the job as well as we would want to."
He also spoke of the "frustration of trying to provide a good quality service when you are struggling to find a bed to admit people when they are in crisis".
Health Secretary Ms Freeman said Dr Morrison was "distinguished in his field" and she congratulated him on his election.
She added: "We are providing record high funding levels, and continue to push the UK government to deliver all the health consequentials following their announcements on NHS funding, including a net benefit to Scotland's budget.
"NHS Scotland's workforce has overall more doctors, and nursing and midwifery staff, than ever and we are continuing to invest and improve our health service to provide the high level of care patients expect.
Related Internet Links
The BBC is not responsible for the content of external sites.