Sunday Herald axed after 19 years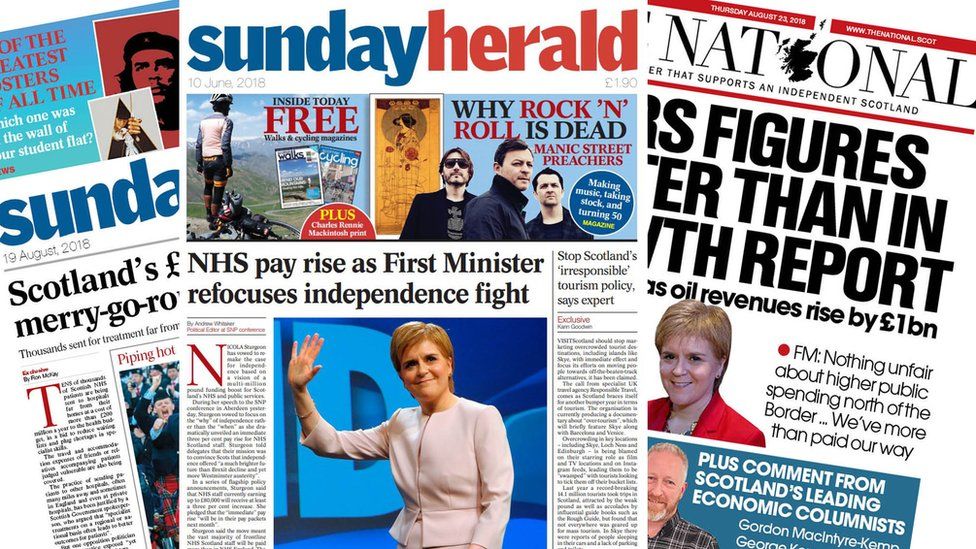 The Sunday Herald has been axed after 19 years, with its final edition due to be published on 2 September.
Owners Newsquest, which also publishes The National, plan two new titles - The Herald on Sunday and Sunday National - to be launched a week later.
It is understood the new paper will remain politically neutral.
The editor of the pro-independence National said the Sunday National's job would be to "make sure that the views of half of Scotland are represented on a Sunday morning".
Callum Baird said the new title had the potential to "transform our operation and secure our future".
He added: "Richard Walker, the editor responsible for the Sunday Herald backing Yes in 2014, will be running the new paper as part of our overall operation.
"There really is nobody better for the job."
Newsquest Scotland managing director Graham Morrison said the decision to axe the Sunday Herald reflected the "highly competitive" nature of the industry.
He added: "It has been clear for some time that Herald readers wanted a seven-day offering with closer alignment of the brand and the title's editorial values on a Sunday.
"By launching The Herald on Sunday and extending the National title to seven days a week we are able to give our audience and advertisers a clearer and better choice."