Changes to P1 school assessments announced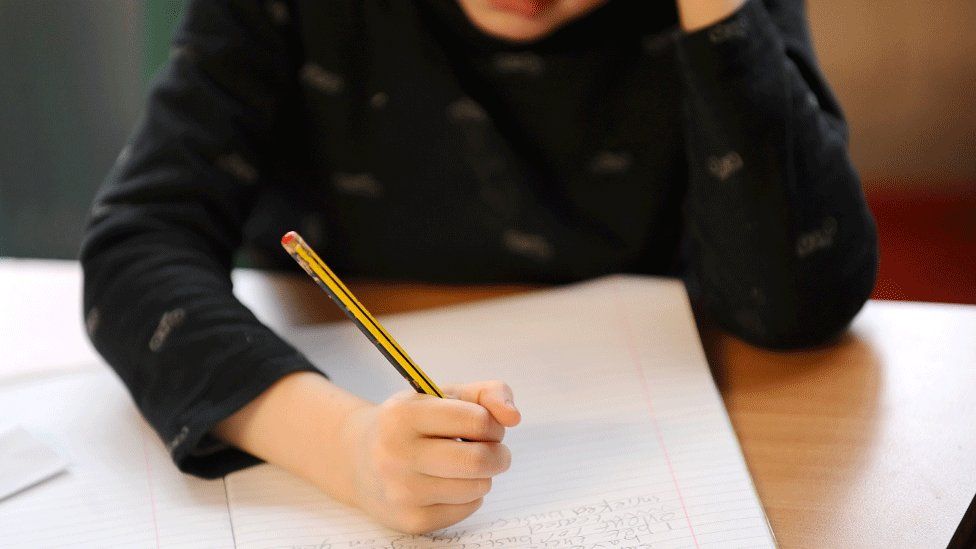 Changes to the controversial system of national assessments for Scottish school pupils have been announced.
Ministers said questions which had caused "issues" for primary one pupils will be altered, and more advice will be offered to teachers.
However, the EIS teachers' union said it still had "serious concerns".
The standardised assessments for pupils in P1, P4, P7 and S3 were introduced across Scotland last year.
Opposition parties have called for the scrapping of the P1 tests, which are designed to measure children's literacy and numeracy.
Mr Swinney said they provided "consistent evidence" to help teachers to identify the next steps in a child's learning.
He said this was "especially valuable in the early years if we are to continue to close the attainment gap".
Mr Swinney said children had found the assessments to be "accessible and stimulating" and teachers had been pleased with the information they provided.
But he added: "I have listened to the range of feedback and changes this year should further improve the experience for learners and provide extra reassurance to teachers and parents."
For P1 pupils, these changes include:
removing questions which have caused "particular issues"
replacing them with questions of similar difficulty, but with a more familiar context
re-designing questions to reduce the need for drag-and-drop.
Training and advice for teachers will also be improved, and children undertaking the assessments will be asked for feedback.
In his letter to P1 parents, Mr Swinney said the assessments should be delivered as part of everyday learning and teaching.
"They are absolutely not a 'test' - and should not feel like one," he wrote.
"There is no pass or fail and there is no time limit. Each child can work at their own pace and there is no requirement for the assessment to be completed in one sitting."
However. the EIS said it still had "serious concerns over the educational value" of Scottish National Standardised Assessments (SNSAs).
The union's education convener, Susan Quinn, said "Our members in schools have expressed a wide range of concerns over SNSAs, ranging from the way in which they have been designed to the impact on the children who are being required to undertake these assessments.
"Many teachers, particularly those in the early stage of primary schools, have reported serious concerns over the stress that is being placed on young children who are undertaking SNSAs.
"The review recommendations published today seem to be doing little to address these concerns."
She added that the positive feedback in the report was contrary to the vast majority of experiences reported by teachers in the EIS's own survey.
Scottish Liberal Democrat education spokesperson Tavish Scott MSP described the review as "blatant spin" and called for a vote at Holyrood to halt the tests.
Labour's Iain Gray said the assessments should be suspended for P1 pupils and reviewed for the rest of the school year.
The Conservatives' Liz Smith added: "John Swinney should listen to the teaching profession and scrap them without delay."