Funeral report reveals body mix-up and leaking coffin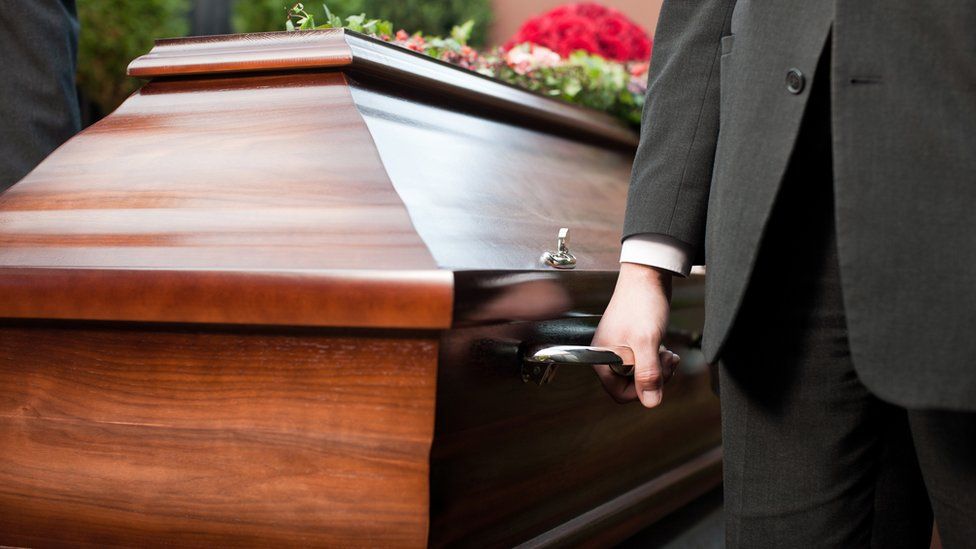 A funeral director who wrote the deceased's name in marker pen on a damaged coffin has been "given advice" that it was unacceptable.
The incident was one example of bad practice detailed in a report by Scotland's first inspector of funeral directors.
Natalie McKail also highlighted an occasion where two bodies with the same name were mixed up by mortuary staff.
Ms McKail's first annual report revealed that a funeral director was reported after "presenting a damaged coffin for cremation with a marker pen name plate".
It said the funeral director concerned had admitted the breach and was subsequently given "advice in a written report that this is not acceptable".
The report also highlighted that another funeral director had reported themselves to the inspector after the bodies of two men with the same name were mixed up and put into the wrong coffins.
Ms McKail's report said: "Internal investigations established that identity checks were not adequately carried out.
"The result was that the wrong deceased was prepared and coffined, when the second funeral director realised the error.
"Understandably, on notification, the family were deeply distressed."
Meanwhile, the inspector said an investigation had been launched into the case where a funeral director presented a coffin for cremation that was "leaking bodily fluids".
Ms McKail said in such cases follow-up action was taken with the funeral directors involved.
She stated: "These initial findings do reinforce the need to establish an agreed and acceptable level of good practice through regulatory intervention, and to provide an independent source of reassurance to the public."
However, she also stressed from visits that she had carried out over the past year that: "There were many areas of common practice across Scotland with a number of businesses developing areas of excellence".