New pay offer for Scotland's council workers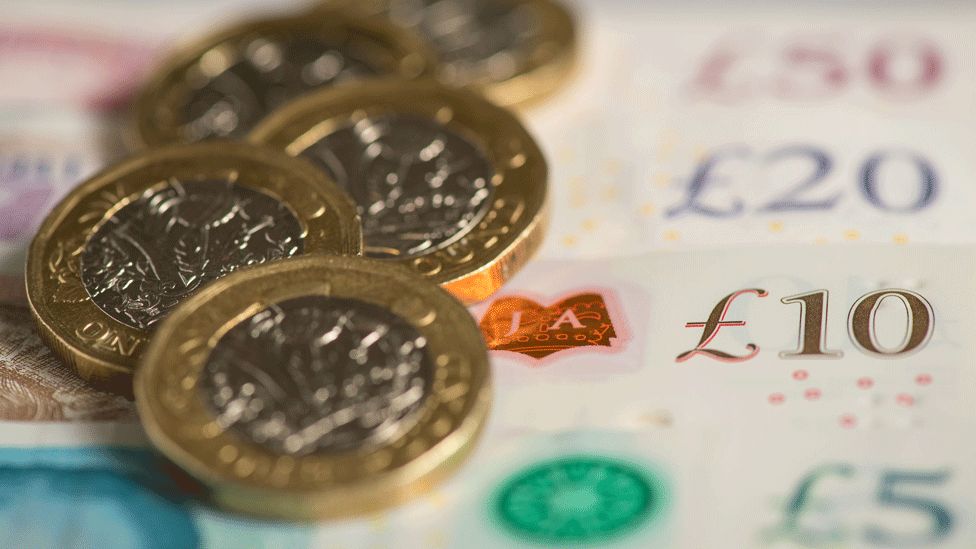 Council workers in Scotland earning more than £36,500 have been offered an improved pay rise.
The local government umbrella body Cosla has written to unions proposing a 3% increase.
This matches the rise on offer to lower-paid staff.
The GMB union is urging members to reject the offer, which it says does not help many staff. The other main union, Unison, is expected to discuss its response on Friday.
The deal previously on offer had been described as "final".
The new offer from Cosla would see all council workers who earn less than £80,000 a year, other than teachers, receive a 3% rise.
The previous offer, which was rejected by the unions, would have seen those earning more than £36,501 receive a 2% increase.
Unison, which represents some 80,000 council workers, will hold a meeting on Friday to discuss its response.
Some members would certainly see the fact that councils improved on what was previously described as a final offer as a sign of progress.
The GMB, which represents 30,000 staff, will hold a consultation with its members on the offer and may then move towards a formal ballot on industrial action.
Its members in local government - most of whom earn less than £36,500 - overwhelmingly rejected the previous pay offer in a consultative ballot. They would be no better off under the revised proposals.
GMB Scotland senior organiser Drew Duffy said: "Cosla's leaders have ignored the voices of the lowest paid in local government.
"This revised offer does nothing to help staff like home carers, refuse workers and school cleaners.
"Instead the biggest cash rises will go to the middle and highest earners, and not those on the lowest grades who have suffered the most after 10 years of austerity.
"Cosla has got its priorities all wrong and GMB will be strongly recommending our 30,000 members across local government reject this unfair and unequal pay offer."
Cosla's resources spokeswoman, Councillor Gail MacGregor, said: "Cosla's policy on pay parity across the workforce means that we have to be fair to all of our workforce. That is why the same improved offer has been made to all four of the bargaining groups we are in discussions with."
She said that the lowest-paid council staff had seen their wages rise significantly in recent years.
She added: "We have, for a number of years, now targeted more of the pay resource at the bottom end of the pay scales by consistently applying (or bettering), the living wage.
"Our own research and analysis of this tells us that between the period 2010 to 2017, the lowest paid have benefited from anywhere between 13.62% and 35.73% rather than the 5.6%-6.6% increases to the remainder of the SJC workforce.
"Our objective is to maintain those gains for those in low pay."
Related Internet Links
The BBC is not responsible for the content of external sites.