Crowds flock to Paisley Halloween parade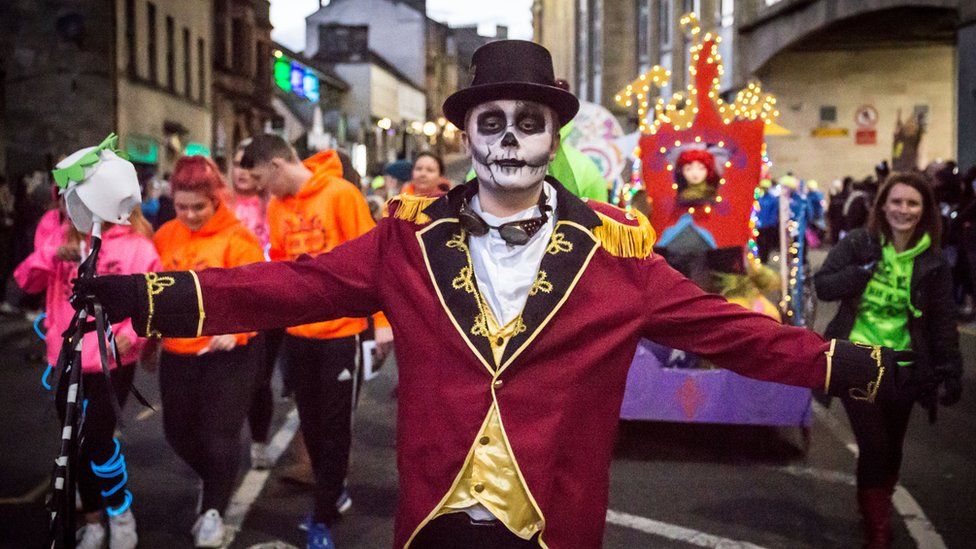 An estimated 34,000 flocked to Paisley for a Halloween Mardi-Gras style parade.
The town centre was taken over by the ghoulish extravaganza, which is one of the major events forming part of the Year of Young People 2018 celebrations.
About 500 young people and performers took part in the parade, which wound its way through the town centre.
A giant animatronic Witch and Cauldron, a Day of the Dead funeral scene, an illuminated Witch and Mushroom Patch and an interactive Pumpkin Patch Man were among the attractions.
A cast of witches were suspended from Paisley Town Hall, while the crowds were also entertained by performers on the live stage, including the Spark LED drummers.
A 20-strong Youth Panel worked alongside Renfrewshire Council's events team to design and deliver the programme, while more than 500 took part in a new creative learning programme. This offered the opportunity to participate in all aspects of festival delivery from performance to live event management and technical production.
All images are subject to copyright.