Football 'worth £1.25bn' to Scottish society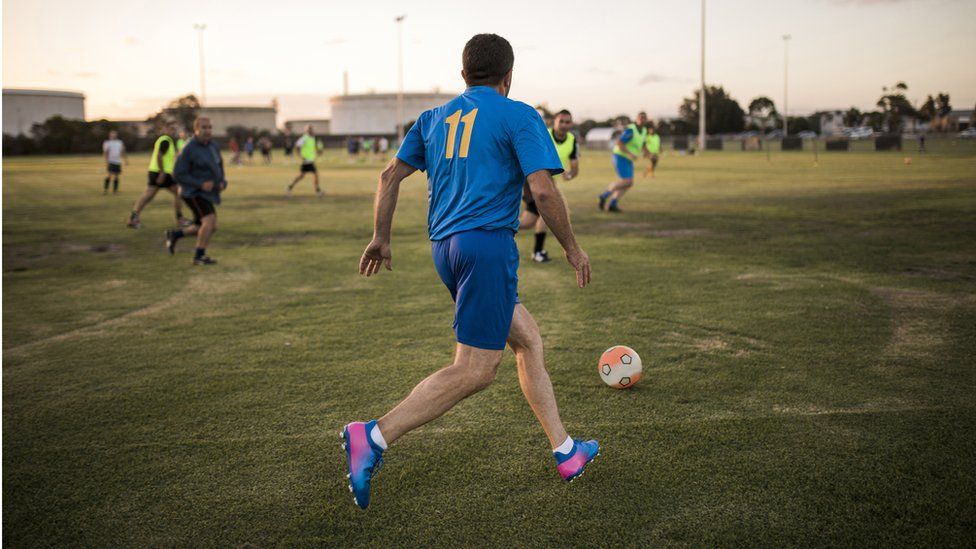 Playing football prevents over 8,000 cases of cardiovascular disease a year, according to a Uefa-commissioned study.
The report for European football's governing body also calculated that the game delivers a return of more than £1.25bn to Scottish society.
The research is the first of its kind looking at the social and economic impact of football.
It suggests our national game contributes more than £200m directly into the Scottish economy.
The Scottish FA said it proved the game's worth to society and said it also hoped it would lead to increased government and private funding.
Compiled in conjunction with a number of leading universities, the report in full will be delivered to cabinet ministers by representatives of the Scottish FA later.
The key figures from the report suggest football contributes:
£200m to the economy
£300m worth of social benefits, including crime reduction
£700m worth of health benefits
Scottish FA chief executive Ian Maxwell said the report provided proof that our national game is a key part of Scottish society.
"The professional game in this country will always take a lot of focus but I think, to a large degree, we take grass roots football for granted," he said.
"It's not until you see something like this and the numbers involved, the volunteer hours that are given up on an annual basis that you realise football is saving lives and making lives better.
"This really helps sharpens people's focus."
About 780,000 people in Scotland play football and around 89% of those participants are male.
The study suggests that one of the greatest impacts of the sport can be seen in the area of mental health.
A figure of £40m a year is suggested for the financial impact - with the report suggesting 5,000 cases of mental health issues are prevented each year.
Andrew Watson, from Aberdeen, is involved in the Grampian Strikers project, a group set up through the Aberdeen FC community trust to bring together people who have struggled with their mental health.
He was sectioned twice and suffered from paranoid thoughts but he believes football has been a key aspect of his recovery.
"For a lot of us, it's the highlight of our week," he said.
"You go there knowing a lot of the other players have had similar problems to yourself so they can probably relate on a deeper level."
The Scottish FA hopes the findings will lead to more funding, not just for grass roots football and health initiatives, but for other areas such as the proposed upgrade of the national stadium.
"I think it's just part if the wider benefit of football," Mr Maxwell said.
"That can take a number of forms - obviously we are going to own the stadium soon and obviously there will be opportunities to see how we can best use that and how that can be tied in to some of the issues in this report. We hope that can be the case."
Related Internet Links
The BBC is not responsible for the content of external sites.