Scottish Portrait Awards winners announced in Edinburgh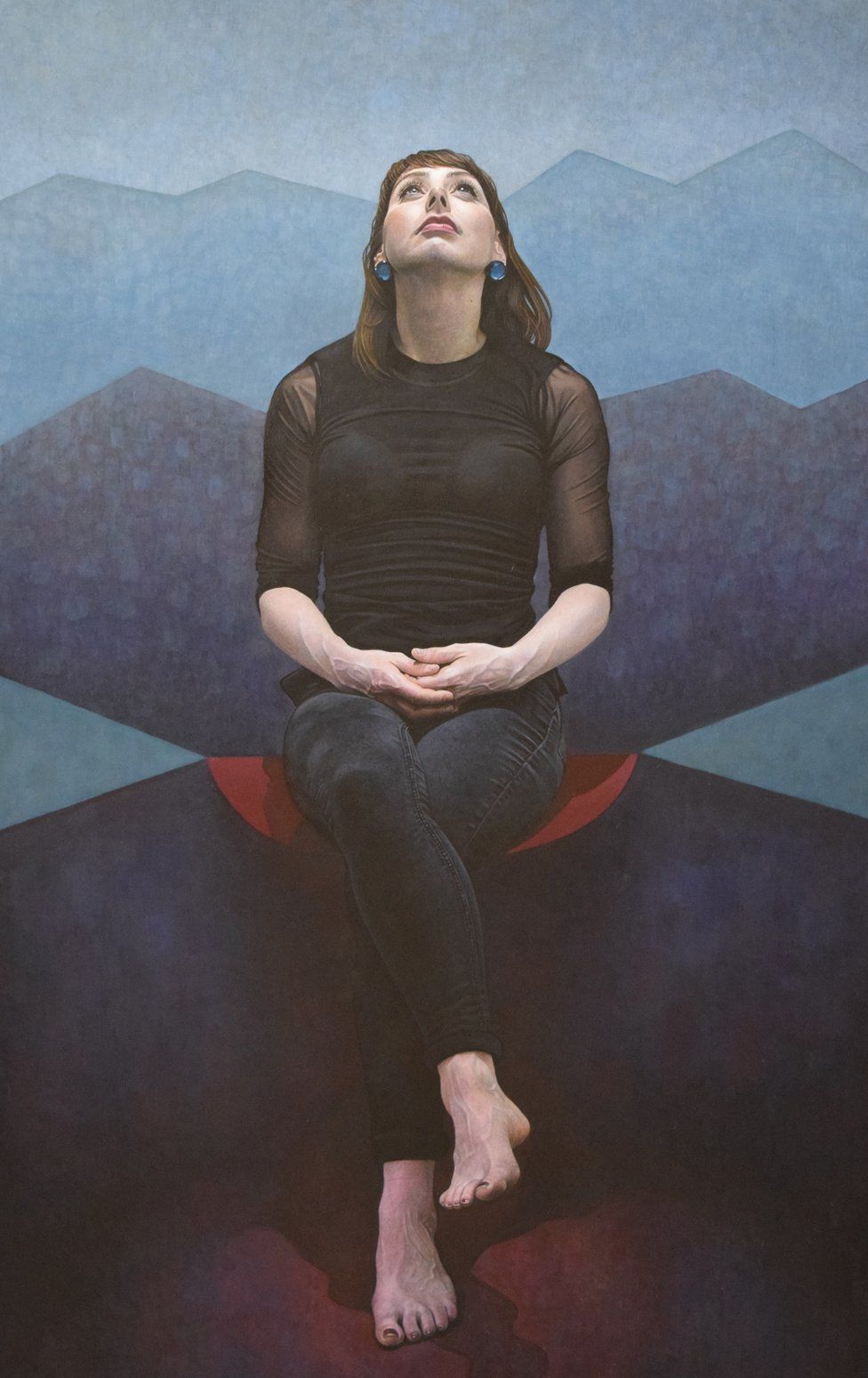 The winners of the Scottish Portrait Awards (SPA) 2018 have been announced.
Daniel Murray, a portrait artist from Poolewe, took the award for Fine Art, whilst Lucas Chih-Peng Kao received the Richard Coward SPA for Photography.
This year the awards introduced new Young Fine Artist and Young Photographer prizes for entrants aged between 16 and 25.
The young winners were 17-year-old Eve Woehrling for Fine Art, and Eliza Coulson, 20, for Photography.
The 60 works were shortlisted from a list of 700, and have been exhibited in Edinburgh and Glasgow.
They feature some of the finest examples of Scottish contemporary portraiture.
Although artwork must be portraits, artists could involve one or more people and self-portraits were also permitted.
Eve Woehrling, winner of the £500 Young Fine Artist Award, is a student at St Thomas of Aquin's High School. She originally created her piece for her Higher final in art.
Eve said: "This portrait is of my brother, Saul. I like working with oils, but I chose watercolour for this painting because I find it easier to create detail and subtlety with watercolour.
"I tried to keep the portrait simple, because I wanted to create a quiet atmosphere. It's rare to have a moment off with Saul, but if you look closely, you can sometimes catch him taking a moment to gaze."
Eliza Coulson, 20, won the SPA Young Photographer award for her self-portrait.
Eliza is a Communication Design student at The Glasgow School of Art. Eliza explains that: "I have written onto my skin as a reminder that I will rise above the pressure society puts on young woman today."
The fine art works were selected by artist and playwright John Byrne, Imogen Gibbon, who is chief curator at the Scottish National Portrait Gallery, Guy Peploe, the director of the Scottish Gallery, Edinburgh, multiple award-winning portrait artist Jennifer McRae and fine contemporary artist Gordon Mitchell who is also the SPA Director.
Judges for the Richard Coward SPA in Photography include Ben Harman from Edinburgh's Stills Gallery, Malcolm Dickson of Street Level Photoworks, Richard's wife, Siobhán Coward, and photographer and the 2017 SPA Photography winner, Robin Gillanders.
Previous winners of the awards include Glasgow artist Helen Wilson, who took the award in fine art, and Robin Gillanders of Edinburgh, who previously received the Richard Coward award in photography.
The Scottish Portrait Awards exhibition opens to the public on Saturday 3 November at the Scottish Arts Club in Edinburgh.
It will run until Saturday 1 December and then transfer to the Glasgow Art Cub, where it will be on show in the Mackintosh Gallery from 21 January to 9 February 2019.
All images are subject to copyright