Education bodies agree plans to boost headteacher recruitment
By Jamie McIvor
BBC Scotland education correspondent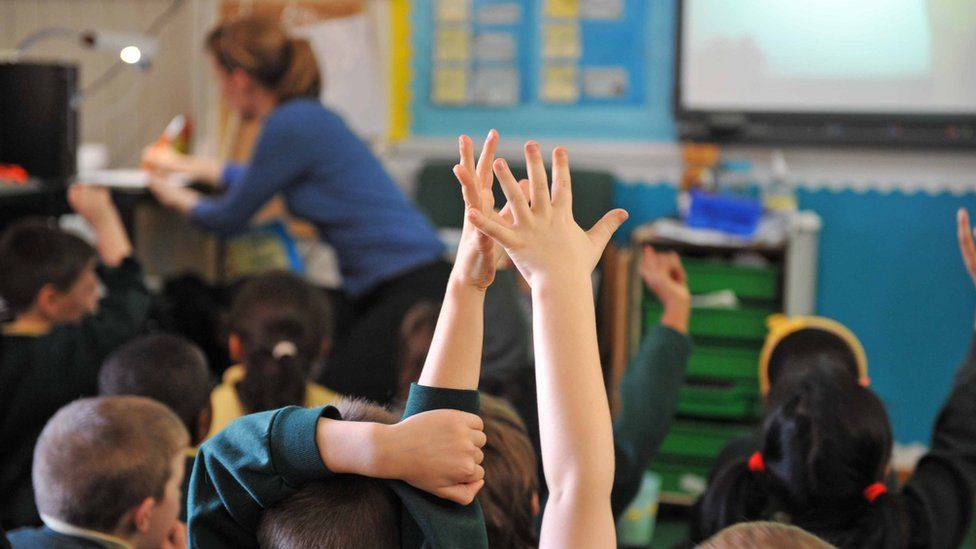 Measures to encourage more teachers to become heads and tackle headteacher recruitment problems have been agreed.
A working group wants action to support existing heads and help teachers who could fill these roles in the future.
Education secretary John Swinney said there was a need to identify, encourage and support those interested in becoming heads.
The measures include extending recruitment campaigns to cover headteachers.
The working group brought together the Scottish government, professional groups and unions.
Its recommendations include:
Councils will actively identify numbers of potential candidates to take part in the fully-funded Into Headship qualification
The Scottish government and Education Scotland will support councils with local and regional succession planning
The Independent Panel on Career Pathways is looking at pathways into and beyond headship
The Scottish government's teacher recruitment campaign is being extended to cover headteachers
Mr Swinney said: "There is absolutely no shortage of talent or ability among the teaching workforce in Scotland, but there is a need to identify, encourage and support those who are interested in rising to the challenge of the headteacher role."
He added: "While the number of teachers in promoted posts increased last year and average age of headteachers is reducing, Scotland needs more headteachers to inspire pupils and teachers to reach their full potential.
"A range of partners have now agreed actions to collectively promote headship as a rewarding and attractive career and better help those teachers who are willing take on a leadership role."
Ken Muir, chief executive of the General Teaching Council for Scotland, said the recommendations, when implemented, would lead to "much-needed and improved recruitment of school leaders".
Greg Dempster, general secretary of the Association of Heads and Deputes Scotland, said headteacher recruitment had been a big issue "for some time".
He added: "The Headteacher Working Group report does not shy away from the challenges that need to be addressed. AHDS very much welcomes the report and the actions it sets out."
Cosla - the body which represents councils in Scotland - said it was "fully supportive of all endeavours to improve the number of teachers considering and applying for leadership positions in our schools".