New payments for hepatitis C contaminated blood victims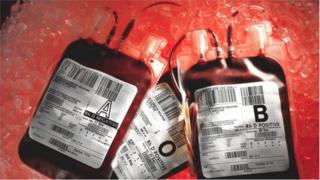 New annual payments of up to £18,900 have been announced for people who contracted hepatitis C through contaminated blood products.
Financial support is being extended to about 190 people in Scotland affected by the chronic form of the disease.
Previously, regular payments were only available to people with advanced stage hepatitis C.
Widows, widowers or partners of people who have died from hepatitis can also claim.
It is estimated that about 3,000 Scots were among 30,000 people across the UK infected with hepatitis C and HIV through NHS blood products in the 1970s and 80s.
Clinical review
In Scotland the Penrose Inquiry three years ago examined what went wrong and how the issue was handled, while a UK-wide public inquiry is currently under way.
Two years ago payments were increased for those affected by the scandal but regular financial support was only given to those with HIV or the final stages of hepatitis C.
Public Health Minister Joe FitzPatrick said the Scottish government was committed to addressing the issue.
He said: "Following an improved support package announced after the Penrose Inquiry, we will have provided nearly £30m in support over the three years from 2016-17 to 2018-19.
"However, we have acknowledged the findings of the recent clinical review, which considered the health impacts of chronic hepatitis C. In light of this we have taken the decision to further increase the level of support available."
The new payments are:
£18,900 per year for those severely affected
£6,300 per year for those moderately affected
£1,000 per year if it does not have a noticeable day-to-day impact
Widows, widowers, civil partners or other long-term partners of deceased beneficiaries will receive annual payments at 75% of these levels.
'Left behind'
Bill Wright from Haemophilia Scotland said the payments recognised that the lives of those with less severe symptom had also been badly affected.
He said: "This was a group of people who were rather left behind in this process.
"Those with cancer, those with liver cirrhosis had been well supported. However, those who'd been chronically affected, whether marriages have been affected, whether employment and income have been affected - they are now receiving the kind of support we've been looking for, for a very long time."
What is hepatitis C?
A virus that causes inflammation of the liver
Symptoms can take years to develop, but it can cause liver cancer and even be fatal
About one in five infected people will clear the hepatitis C virus from their body naturally within six months of infection
Many people never develop symptoms of liver disease and may not know they have been infected
About 20% of those infected develop cirrhosis (scarring) of the liver within 10-30 years, which can result in liver failure