Where are Scotland's steepest streets?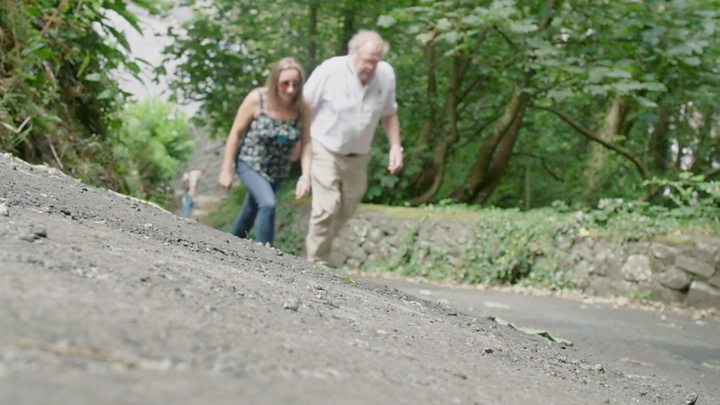 A street in north Wales has been named the steepest in the world - and the BBC is on a quest to find Scotland's equivalent.
Guinness World Records recently verified the 37.45% gradient of Ffordd Pen Llech in Harlech, which prompted hundreds to teeter down the precarious slope in celebration.
The top slot was previously held by Baldwin Street in Dunedin, with a gradient of 35% at its steepest.
We asked BBC readers if they knew any roads in their area that came close to the new record holder.
Thank you for all your suggestions - we are now investigating.