Fall in bus travel as car ownership hits record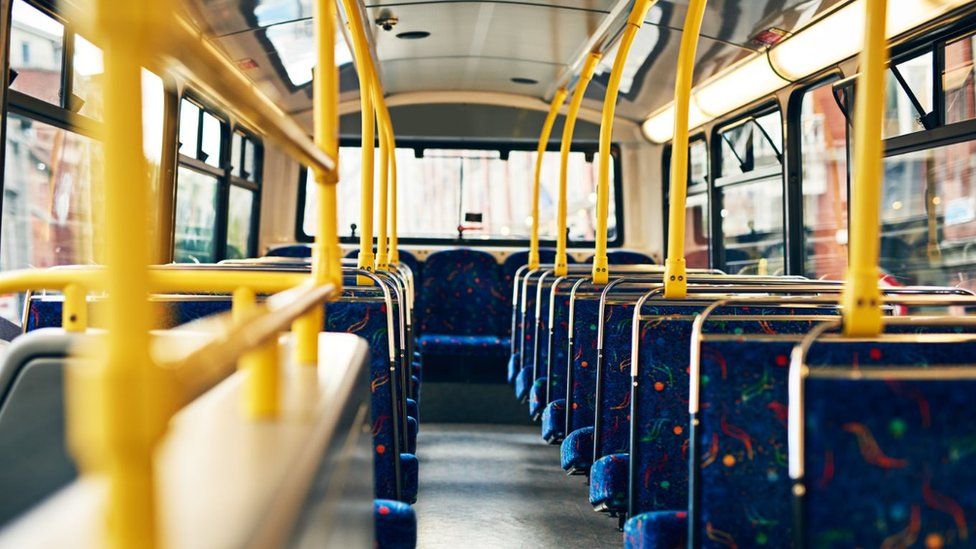 Data released by the Scottish government also showed that car travel increased, with a record three million cars now registered in Scotland.
Overall, the number of journeys made by public transport in Scotland fell by eight million - from 525m to 517m - over the past year.
Bus journeys accounted for 73% of all those taken by public transport.
Despite the drop in bus travel, ScotRail saw 13% more passenger journeys compared with five years ago.
Over the same period, Scottish airports also saw passenger numbers increase, with a 27% rise to 29.4m. That included a 2% rise in the past year.
Cycling has also increased in popularity, with an 8% increase since 2017 in the distance cycled on the road network.
There were 10.3m ferry passengers in 2018 - with 8.5m on routes entirely within Scotland. Over five years, passenger numbers were up 6%.
Transport Secretary Michael Matheson said the decline in bus journeys had been happening across the UK since the 1960s.
He added that the future of bus travel in Scotland had "never been brighter", adding that nearly three quarters of public transport journeys were made by bus.
Mr Matheson said: "We have committed to bringing forward transformational funding of more than half a billion pounds to create a Bus Partnership Fund for local authorities, and to roll out infrastructure for the trunk road network, to prioritise buses in congested areas.
"This is intended to improve punctuality and reliability and, importantly, to leverage further action and investment from local authorities and bus operators to encourage more people to take the bus every day.
"This is in addition to over £260m we spend every year to keep fares at affordable levels and providing free bus travel to older and disabled passengers."
Gina Hanrahan, of WWF Scotland said transport is Scotland's biggest source of emissions. She said the figures are "continuing to go in the wrong direction".
She added: "In order to get people out of their cars, and encourage them to use other modes of transport, we need greater investment in cleaner forms of transport to tackle climate change, clean up our dirty air and enhance public health.
"We need to see really clear shifts in the final budget and the infrastructure investment plan to support this."
There's been a long-term fall in bus travel in Scotland.
Journeys almost halved between 1960 and 1975, and they've roughly halved again since then.
Some blame Margaret Thatcher's deregulation of the bus network in the mid-eighties.
That allows bus companies to cherry pick the routes they want to serve - and which they don't.
But the decline isn't uniform.
Edinburgh's not seen a slump in bus travel.
It helps that fares in the capital are cheaper than in Glasgow, and that Lothian Buses operates on a dense network of routes.
While passenger numbers fell by 10% in five years across Scotland, Edinburgh has seen a different pattern. Bus use has remained rock-steady since 2014.
Lothian buses even expect passenger numbers to grow.
In Edinburgh buses are a municipal service. Lothian Buses is council-owned.
And if there's a lesson from Edinburgh, when fares are competitive, and the bus network is extensive, people will still take the bus.
Last year, the Scottish government brought in changes to try to reinvigorate Scotland's bus network and boost bus passenger numbers.
If today's figures are anything to go by - they have their work cut out.