Coronavirus: Three cases confirmed in Scotland
The number of people diagnosed with coronavirus in Scotland has risen to three.
Health Secretary Jeane Freeman said two more cases of the virus were confirmed overnight.
One patient lives in the Grampian area and the other in Ayrshire. Both were said to be clinically well and receiving care.
The first Scottish case of coronavirus is an employee of Food Standards Scotland, BBC Scotland has learned.
The Aberdeen-based food safety body said it respected patients' rights to confidentiality and it expected others to do the same.
Of the two most recent cases, one patient recently travelled to northern Italy and the other has had contact with a known positive case.
The Scottish government said this contact was not with the first positive case confirmed in Scotland.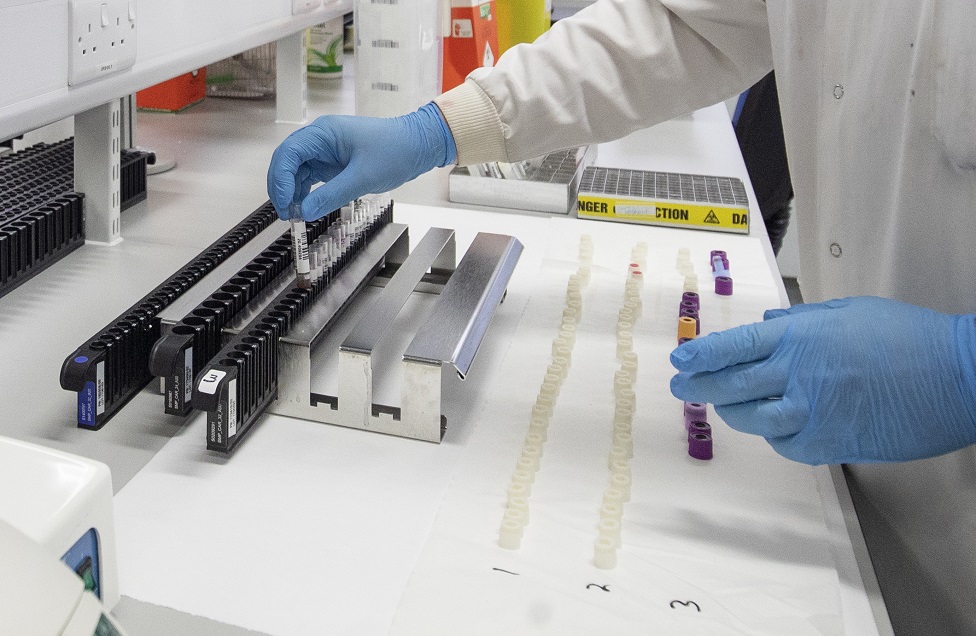 PA
Coronavirus in Scotland
1,256Negative test results

6Positive test results
115Positive cases in UK

1Death in the UK

97,000Approximate positive cases globally

3,500 Approximate deaths globally
Source: WHO figures
Meanwhile, residents at a sheltered housing complex in Kilmarnock, East Ayrshire, were advised to stay in their homes overnight as a tenant was tested for coronavirus.
They had recently returned from south-east Asia and reported feeling unwell.
Hanover Scotland, the housing association, said it contacted residents on Wednesday morning to advise them they could leave their homes and "carry on as normal".
A spokesman added that the resident was awaiting their test results and isolating themselves at home.
What do I need to know about the coronavirus?
The health secretary said: "We expect the number of cases to rise and Scotland is well-prepared for a significant outbreak of coronavirus.
"There is currently no treatment or vaccine so early detection measures will continue to be vital in helping to prevent the spread of the virus."
Ms Freeman said the government plan was concentrating on containment.
She added that the advice to people who thought they had symptoms was to stay at home and contact NHS24 or their GP.
Evidence from around the world suggested that for the vast majority of those infected the symptoms would be "very mild".
But she said the advice was still to "self-isolate" in a bid to contain the virus.
Scotland's chief medical officer Catherine Calderwood has previously said that 80% of people in Scotland would have a mild form of the illness but 4% could require hospital treatment.
Risk to patients
Ms Freeman said she was looking at creating "a bit of headroom" in the health service so it would be able to treat any extra patients.
But she ruled out opening the new Royal Hospital for Children in Edinburgh to take coronavirus patients.
Ms Freeman explained: "There is no point in opening a building if we don't believe it is safe because then you'd simply be putting patients at greater risk."
The health secretary said the Queen Elizabeth University hospital in Glasgow was able to cope with additional patient demand.