Coronavirus: Scottish cases total six with 'rapid rise' likely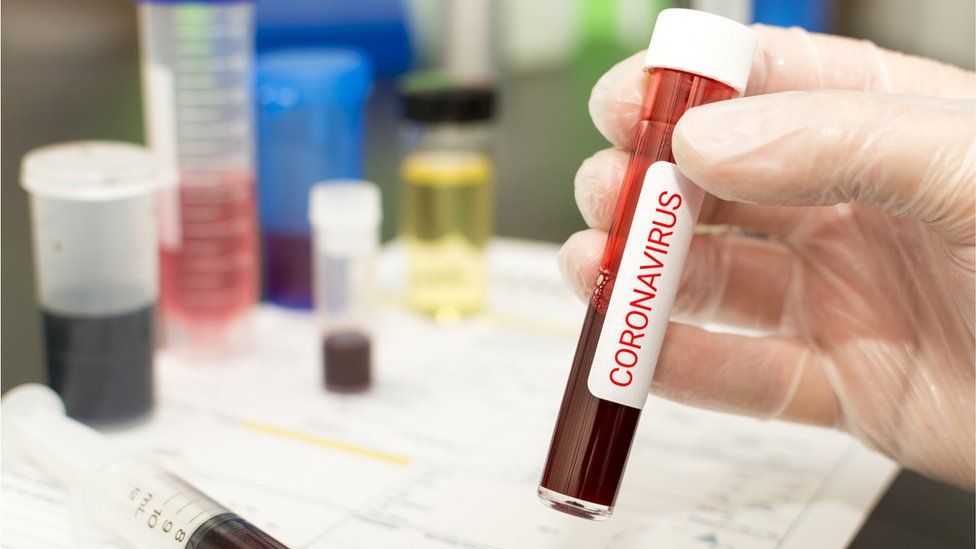 Scotland's First Minister Nicola Sturgeon has said she expects coronavirus numbers to rise "possibly very rapidly" in the days to come.
She was speaking in parliament following confirmation of six positive cases in Scotland.
It is understood that these patients are currently clinically well and are receiving appropriate care.
The Royal Berkshire NHS Trust said they were an "older patient" with underlying health conditions.
Ms Sturgeon stressed that Scotland was currently in the containment phase of the outbreak.
However, she accepted that it "looks increasingly unlikely that we will be able to contain this outbreak indefinitely".
Her comments during First Minister's Questions came as UK health officials said they were moving towards the second phase of their response to the coronavirus outbreak.
What do we know about the Scottish cases?
The patients are from the Forth Valley, Greater Glasgow & Clyde and Grampian areas.
Chief Medical Officer for Scotland Dr Catherine Calderwood said clinicians were in the process of finding out more about who the infected patients had been in contact with.
It is understood the positive samples have been sent to Public Health England's WHO designated Colindale laboratory in London for confirmatory testing.
What do I need to know about the coronavirus?
The advice to people who believe they have symptoms is to stay at home and contact NHS24 or their GP.
Evidence from around the world has suggested that for the vast majority of those infected the symptoms will be "very mild".
Dr Calderwood had previously said that 80% of people in Scotland would have a mild form of the illness but 4% could require hospital treatment.
In the Scottish Parliament on Thursday, Ms Sturgeon said: "There will be difficult decisions potentially involved in this. Ministers will not take them lightly, equally we will not hesitate in doing exactly what is required to protect the public for as long and as best as we possibly can."
The Scottish scientist developing a coronavirus vaccine
Scientist Kate Broderick hopes to have a vaccine ready to test on humans by the beginning of April.
"The entire scientific community is working so incredibly diligently to find a solution here," she said.
"There's been a lot of talk of a vaccine race. I don't like to think about it like that. I like to think we're all just working towards a solution and as long as something works, that's what's most important."