Sturgeon: Changing lockdown message could be 'catastrophic mistake'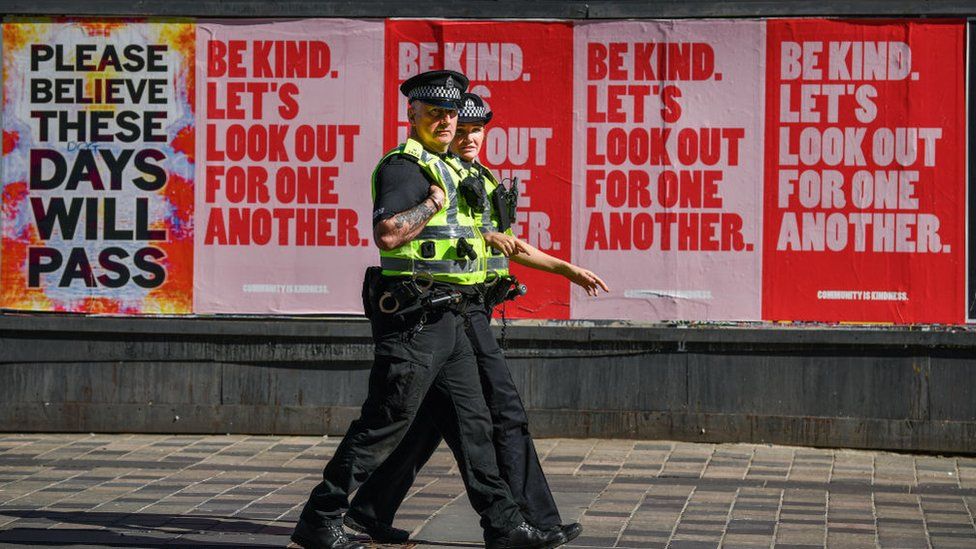 Nicola Sturgeon has warned it could be "catastrophic" to drop the stay at home message as she announced that the lockdown is to be extended in Scotland.
Ms Sturgeon said the Scottish government may be prepared to allow people to spend more time outdoors.
But she said scrapping the "clear, well understood" stay at home message was "a potentially catastrophic mistake".
Ms Sturgeon said she would prefer all four nations to make changes together because that would help give consistent messages to the public.
However, she said it was possible to go "different ways" if they were at different stages.
Following a call between Ms Sturgeon and the prime minister, a spokeswoman for Mr Johnson acknowledged that different parts of the UK could "move at slightly different speeds", with "decisions made based on the science for each nation".
Both the Scottish and UK governments formally extended their coronavirus lockdown measures on Thursday.
However Mr Johnson - who will make a televised address about the future on Sunday evening - has suggested some measures could start to be lifted from Monday.
Ms Sturgeon said she was open to relaxing the rules around outdoor exercise, but said no other measures should be eased at this "critical juncture".
Scrapping the "stay at home message" could confuse people, she added.
She said: "Extreme caution is required at this critical juncture to avoid a rapid resurgence of the virus.
"It is not an exaggeration to say decisions now are a matter of life and death.
"That is why they weigh so very, very heavily and why they must be taken with great care, and it is why as I take them I will continue to err on the side of caution."
Ms Sturgeon said it was thought that Scotland's infection rate might still be higher than in other parts of the UK, potentially because the first cases of Covid-19 north of the border came later than in England.
She said she "will not be pressured into lifting restrictions prematurely" and would "make judgements, informed by the evidence, that are right and safe for Scotland".
'Slightly different speeds'
The prime minister's spokeswoman said Mr Johnson had "emphasised that this is a critical moment in the fight against coronavirus" in a call with the leaders of the devolved administrations.
She said: "He reiterated his commitment to continuing our UK-wide approach to tackling coronavirus, even if different parts of the UK begin to move at slightly different speeds. Those decisions will be made based on the science for each nation.
"They all agreed that continued engagement between our administrations is vital and to remain in close contact in the days and weeks ahead."
Nicola Sturgeon says she must extend the lockdown in Scotland to stop a resurgence of the virus.
Because the rate of infection (the now famous R number) is still at or around one in Scotland, possibly slighter higher than in other parts of the UK, she says any easing of the current restrictions would be "very very risky" indeed.
This may not be the same message we hear from Boris Johnson on Sunday.
That means we could soon see different parts of the UK operating under different lockdown rules.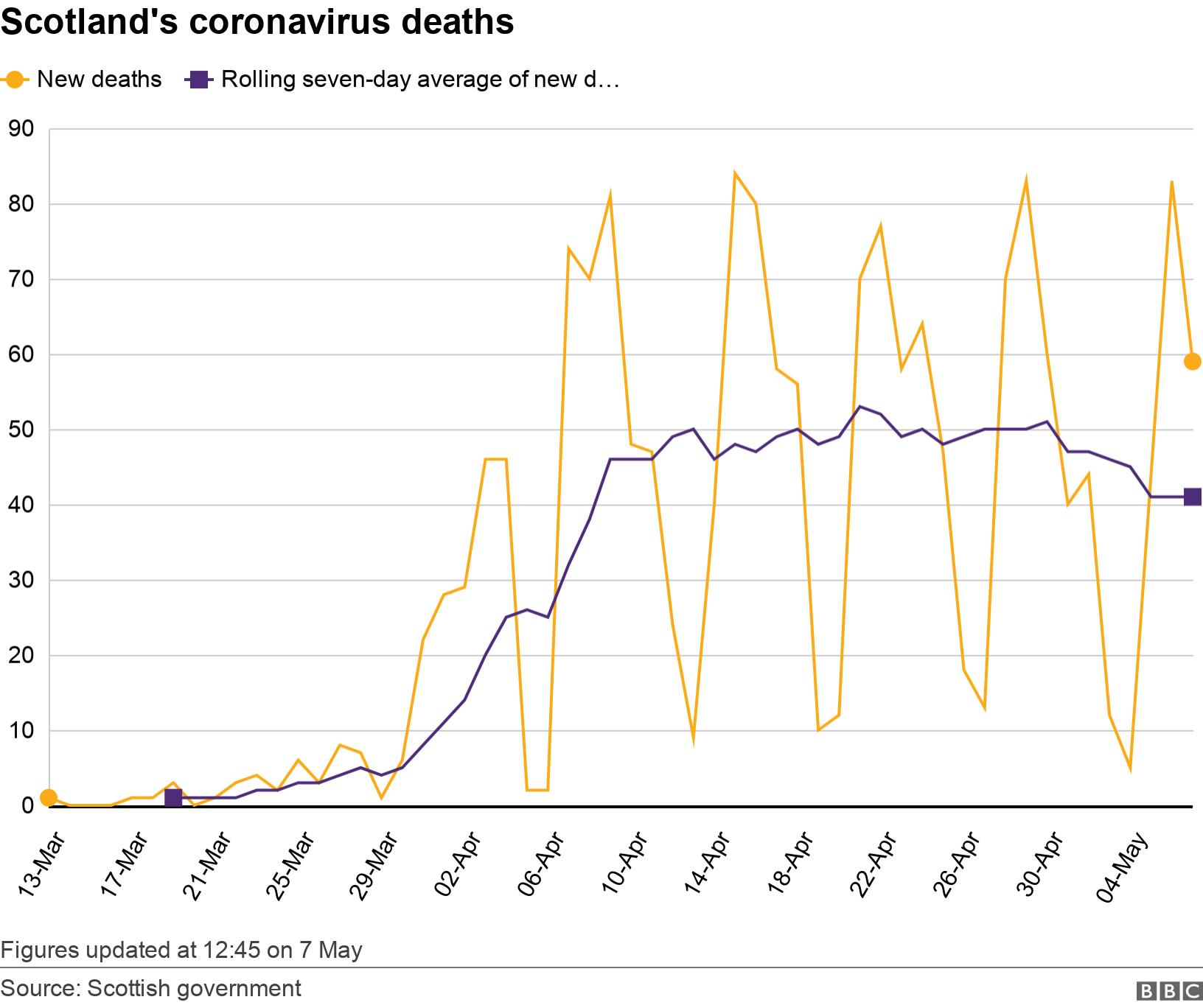 Ms Sturgeon said she "may be prepared to agree to a change to guidance limiting outdoor exercise to once a day only". It has been rumoured that such a move is being considered by UK ministers.
However, the first minister said this "would not change the overall message" that people should remain close to home and not mix with other households.
She said: "The other possible changes that are reported in the media, such as encouraging more people back to work now, opening beer gardens, or encouraging more use of public transport, would not in my judgment be safe for us to make yet.
"What I do not want a few weeks from now is for us to see a resurgence of this virus, and for you to be asking me 'why on Earth did you start to ease lockdown a week or a couple of weeks too early'?"