Is this the future for film festivals?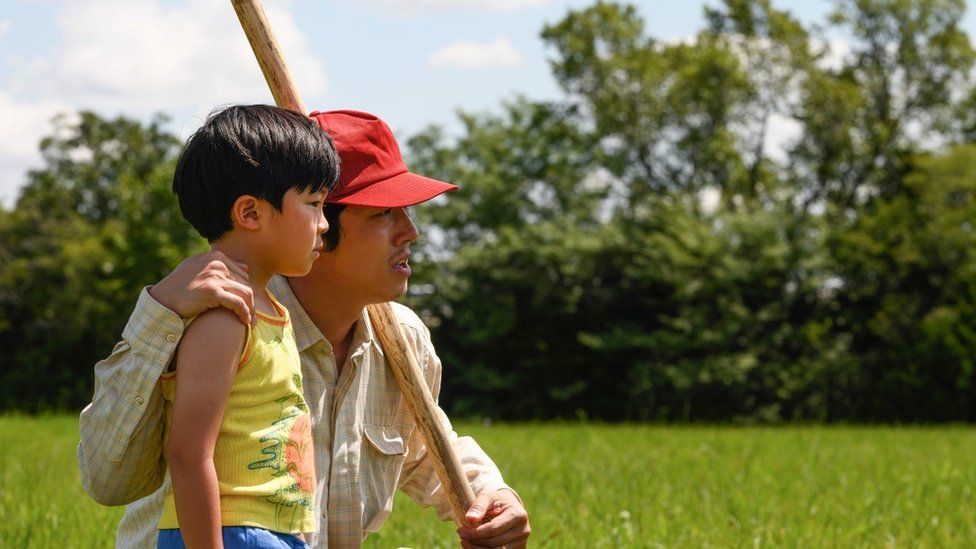 The Glasgow Film Festival has announced a new hybrid model that could point the way to the future for struggling cinemas.
Running an independent cinema in Scotland is a complicated business at the best of times but it is especially so during the Covid pandemic.
All cinemas in level three areas are still closed and that includes Glasgow Film Theatre and Edinburgh Filmhouse, which both operate outside the big multiplex chains.
In level two, cinemas can open, but social distancing means that the audience is vastly reduced and spaced around the auditorium.
On top of that, there is little new content to show.
The absence of blockbusters has given independent film a bit more clout - and independent cinemas offer an important platform to those films.
In October, the London Film Festival pioneered a new model, which is seen by those in the know as a gamechanger.
It presented 60 independent films, of which 54 were streamed virtually on the BFI Player.
Six films played in cinemas only, with BFI Southbank joined by 12 festival partners in London and around the country.
It is hoped it will offer an opportunity for films such as Lee Isaac Chung's autobiographical drama Minari to reach the same sort of audience in the same sort of numbers as it would in normal times.
As part of February's Glasgow festival, 22 cinemas will be screening films including An Lanntair in Stornoway, Eden Court in Inverness and the Bo'ness Hippodrome.
The Chapter Arts Centre in Cardiff, the Queen's Film Theatre in Belfast and three cinemas across London will also take part.
They will play an important part in keeping the Glasgow Film Festival going while its home base at the Glasgow Film Theatre is limited.
But the collaboration could also pave the way for future festivals.
Most of the cinemas already play host to local festivals - including the Hippodrome Silent Film Festival.
While their audiences are restricted, and their ability to programme is limited, that network of support and audiences across the UK and beyond, has never been more vital.
It may be hard to replicate the buzz of an opening premiere but even in these challenging times, it is still possible to watch a brand new film, with an excited audience, whether they are two metres away, or many miles apart.
Glasgow Film Festival begins on 24 February. The full programme will be announced in January