Covid in Scotland: 'I put £2,000 in every week just to stay open'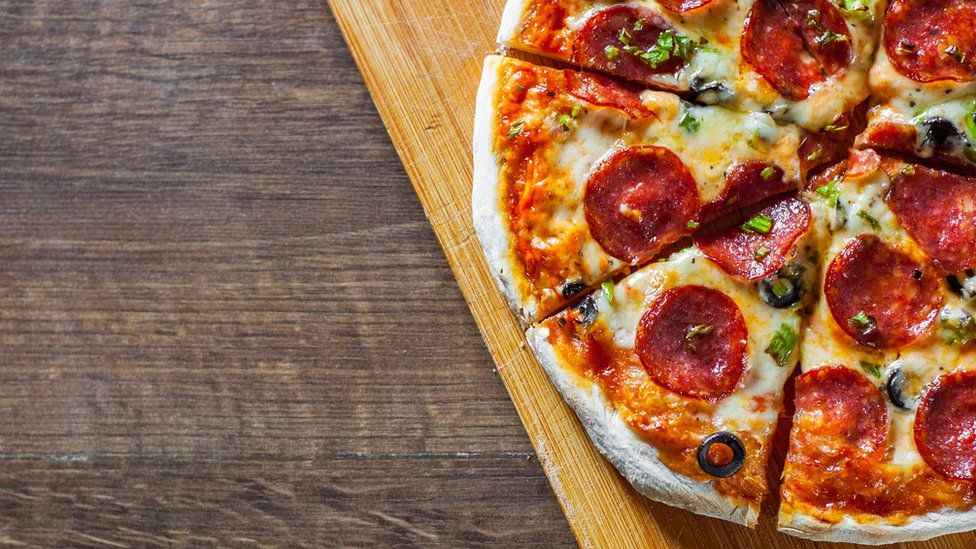 From Saturday, customers will no longer be allowed to go inside to collect food or coffee. Instead, they must be served from a hatch or doorway.
The move is aimed at reducing the risk of customers coming into contact indoors with each other, or with staff. We spoke to two businesses at opposite ends of the country about the impact of the new rule.
'Businesses will not survive'
Restaurant owner Abdul Hamid says he is putting £2,000 a week into the business just so takeaways can still be provided for the local community.
Mr Hamid - who is known as Raj - runs the Carron to Mumbai restaurant in Stonehaven, where he is head chef.
He said the latest restrictions were another blow for the hospitality industry and the takeaway food industry.
"The new rules mean people will have to wait outside to collect their orders. It's understandable, but how are people going to take payments?
"Someone has to be on the door all the time, they are coming in contact with the customer.
"Customers will not come and wait outside in Scottish weather. Businesses won't be able to survive in this situation."
He said life was hard for the food industry and that restaurants were not making any money.
"We kept it open because we are serving the NHS and the elderly through the pandemic," he said.
"If we closed the place it would be a blow.
"I have to put £2,000 into the business every week, just to keep the door open.
"I don't know what to do. I have to keep it open one way or another."
Colin and Angela Green, who run Mrs Green's Tearoom in Dumfries, have been doing home deliveries and takeaway in recent weeks.
Mr Green said the latest changes were a "disappointment" but not unexpected.
"It has been very difficult, especially for an independent business. You are not part of a big group where you can sort of absorb things and you have got reserves to fall back on," he said.
"I understand why it happened, because we did have that big spike in the number of affected people.
"But I think that as a business which is on the high street - the high street has been struggling, as most high streets have been struggling for a while - you look around and it feels kind of bleak."
Home delivery has become the mainstay of the business, with afternoon teas proving popular.
Mr Green said it tended to be older customers who were now coming for takeaways.
"They are maybe alone, they don't maybe have any family around them, they want to get out and they have always come in to the café for a chat, a friendly face and a warm welcome," he said.
"They have been coming to us for a takeaway... what they really want to do is sit in - but obviously they can't do that any more, so they make do as best they can."
The Greens will now be putting in a barrier at the front door so nobody can enter the premises.
"We will be observing the regulations and no-one will be able to come into the café to order any more," he added.