Police use 'life saving' new drug overdose treatment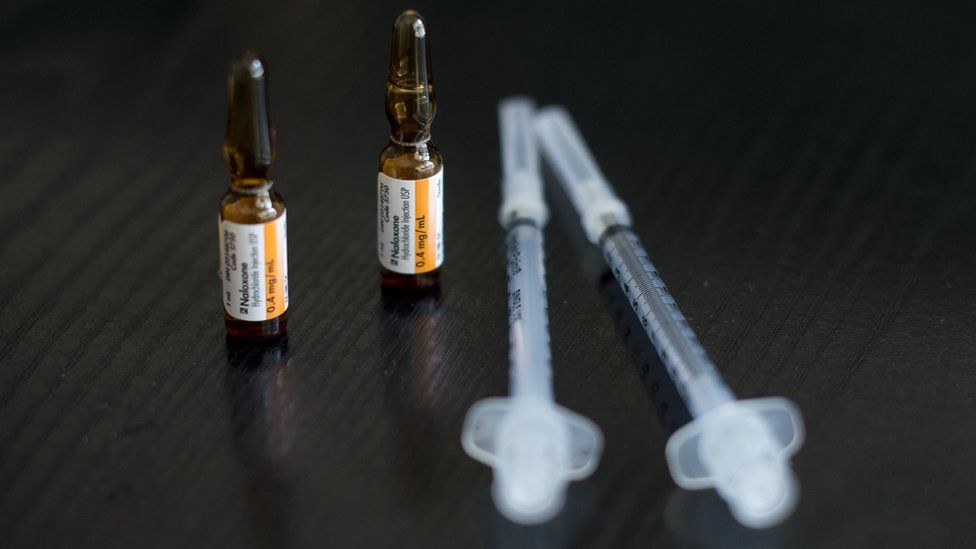 Police Scotland say a new emergency treatment for drug overdoses helped "save a life" just hours after officers completed training.
The force is trialling the use of nasal spray Naloxone which counters the effects of overdoses from opioids.
Officers used the antidote on a man who had taken an overdose in Glasgow on Tuesday night, two hours after learning how to use it.
The man has since been discharged from hospital.
Assistant Ch Con Gary Ritchie, Police Scotland's head of drug strategy, said he was "very proud" of the officers.
He said their "quick thinking" had "clearly saved a life which may have otherwise been lost".
The six month trial of naloxone is being carried out in the east end of Glasgow and Falkirk and will begin in Dundee in the coming weeks.
ACC Ritchie added: "This first administration is an early indication of the potential value that police carrying naloxone could have in helping people who use drugs, as well as their families, friends and communities.
"However, the test of change has only just begun and we will continue to monitor and assess the value over the next six months.
"This will take place with the support of an external team of academics at Edinburgh Napier University who will independently evaluate the entire process."
When the pilot project was announced last year, the Scottish Police Federation (SPF), which represents rank and file officers, said it was opposed to members being asked to administer Naloxone.
SPF chairman David Hamilton described it as a "sticky plaster initiative" that would "divert resources from tackling the underlying problem" of drug use.