College lecturers strike over bid to replace staff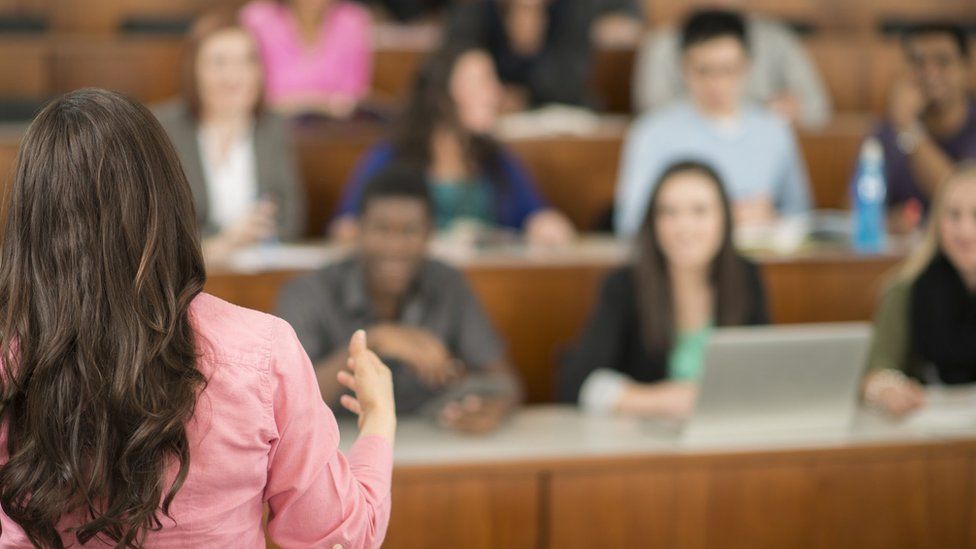 College lecturers are staging a strike in a dispute over replacing them with lesser paid instructor assessors.
The move comes after a day of action planned for last week was called off after an agreement was reached with Colleges Scotland.
But the Education Institute of Scotland has now accused the employer's group of reneging on the deal.
The Colleges Scotland Employers' Association described the strike as "extremely disappointing".
EIS general secretary Larry Flanagan said the agreement struck last week, which led to the strike being called off, incorporated proposals that came from Colleges Scotland itself.
He added: "I have been involved in many negotiations over my years as a trade unionist, but rarely have I seen anything more bizarre than an employer failing to ratify an agreement largely based on its own proposals."
Mr Flanagan said his members were "outraged at the duplicity displayed by Colleges Scotland".
NUS Scotland president Matt Crilly said: "College students have had a raw deal this year, so it comes as a major blow that college management has walked away from a joint agreement, causing thousands more students to be disrupted by strike action.
"When some college students are already at risk of not completing their courses this year, we need college bosses to put students and staff first, return to the joint agreement and avoid even more disruption to our learning."
The Colleges Scotland Employers' Association said the action comes after "a very difficult and challenging year" for staff and students across the country.
It also accused the EIS Further Education Lecturers' Association (EIS-FELA) of taking "unnecessary industrial action whilst meaningful discussions are still ongoing".
A spokesman added: "The strike action is taking place because the EIS-FELA has claimed colleges are trying to replace lecturer posts with less qualified and less well paid staff. This simply isn't true.
"There is one detail left on the table for discussion, and the employers want to make sure that the final agreement recognises the complex and professional nature of the job that lecturers do."
Related Internet Links
The BBC is not responsible for the content of external sites.