Women under 50 have 'worse' Long Covid outcomes
By Laura Goodwin
BBC Scotland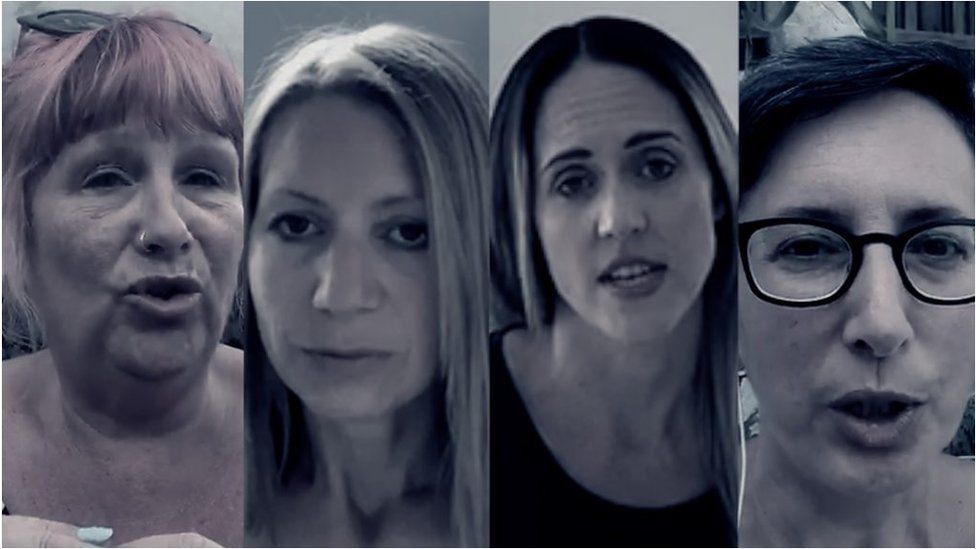 Two separate studies have found that women under the age of 50 had worse long-term outcomes after being in hospital with Covid-19.
Research led by Glasgow University followed 327 adults from around the UK who were admitted to hospital between 5 February and 5 October last year.
Participants were followed for between three and 11 months.
It found that women under 50 had higher odds of worse outcomes when compared with men and older participants.
This was even if the woman had no previous health problems, the study found.
Female participants under 50 were five times less likely to report feeling fully recovered three months or more after the onset of their infection, the research suggested.
They were also twice as likely to report worse fatigue and seven times more likely to be more breathless.
Women were more likely to have worsening difficulties or new disabilities, especially relating to memory, mobility and communication than men of the same age.
Dr Janet Scott, from the University of Glasgow-MRC Centre for Virus Research, lead author of the study, said: "These findings were present even in young, previously healthy adults under 50, and were most common in younger females."
"The fact that women under the age of 50 are the group with the worst outcomes could have profound implications for pandemic policy decisions, as well as vaccination strategy."
Meanwhile, academics from the University of Edinburgh and University of Leicester have also been studying the longer-term health implications of Covid.
The PHOSP-COVID study analysed 1,077 patients discharged from hospital between March and November 2020 following an episode of Covid-19.
Their research found that the majority of patients hospitalised with Covid had not fully recovered after five months, with each participant having an average of nine persistent symptoms including muscle pain, fatigue, impaired sleep quality and short-term memory loss.
Those who did experience more persistent symptoms tended to be middle-aged white women with at least two co-morbidities such as diabetes, heart or lung disease.
One cluster group, which tended to be older and male, showed impaired cognitive function, described as "brain fog".
Prof Chris Whitty, England's Chief Medical Officer and co-lead for the National Institute for Health Research, said: "We are in the foothills of our understanding of long-term effects of Covid.
"This research provides useful information on the debilitating effects of Covid some people are living with months after being hospitalised.
"It is important that we work out what exactly the various elements of what is currently termed 'Long Covid' are so we can target actions to prevent and treat people suffering with long term effects."