Covid in Scotland: 422 new cases but no deaths reported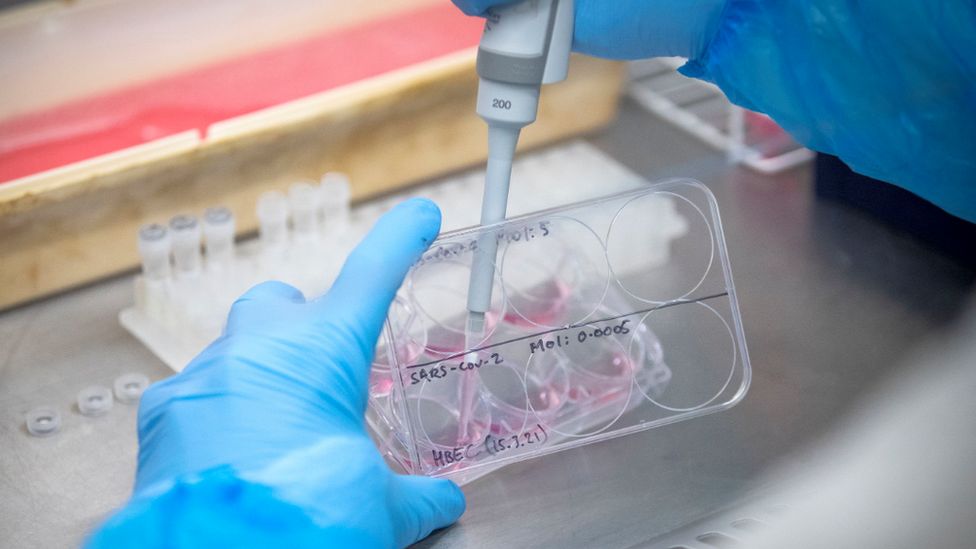 A further 422 people have tested positive for Covid in Scotland but no new deaths have been recorded.
A total of 264 people (down 19) are in hospital with recently-confirmed Covid, with 22 (down four) in intensive care.
Meanwhile, 26,902 people received their first dose of the vaccination on Saturday bringing the total to 2,385,709.
A further 17,606 received their second dose, which takes that total to 312,320.
A few key figures have been reached in the vaccination programme over the past few days.
More than half of the adult population has now had their first jab in all Scottish local authority areas other than Glasgow, Edinburgh, Aberdeen, West Lothian and Renfrewshire.
In the Western Isles, 73% of adults have now had their first dose but in Glasgow and Edinburgh only 40% have been reached so far.
The programme is not being presented as a race between areas and a number of logistical and demographic factors are likely to help explain the variations.
However, many of the areas where the highest numbers have now been vaccinated, are also the areas where case numbers were already relatively low. Public health officials are likely to look at data from these areas carefully to help assess the role vaccination is playing in the fight against covid.
A total of 97% of those aged between 60 and 64, 76% of those aged from 55 to 59 and 53% of those aged 50 to 54 have now had a jab.
This means approximately 300,000 people in their 50s have not been vaccinated.
The target is to reach them all by mid April but the daily numbers suggest most will get their jab before then.
Meanwhile across Scotland, more than a quarter of people aged over 80 have now received their second dose.