Covid: Scotland passes 10,000 deaths milestone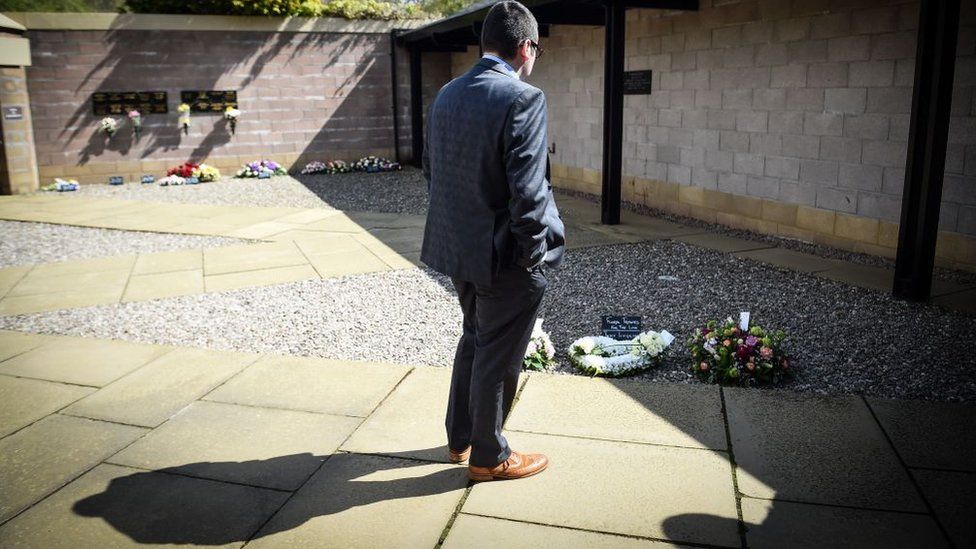 Scotland has now recorded more than 10,000 deaths linked to Covid-19 since the outbreak began last March.
Figures from the National Records of Scotland (NRS) show that 9,997 death certificates mentioned Covid up until Sunday 4 April.
Since then, a further six Covid deaths have been registered within 28 days of a positive test for the virus.
The NRS also warned last week's total was likely to rise as most registration offices were closed on Good Friday.
The bank holiday meant that fewer deaths were registered last week than would be expected.
Thirty-eight deaths linked to Covid were registered between 29 March and 4 April, a decrease of 24 from the previous week.
Most of the deaths occurred in hospitals, where 29 were recorded. There were also five deaths at home or in non-institutional settings, and four deaths in care homes.
Almost half the deaths were of people aged 75 or over.
Pete Whitehouse, the NRS's director of statistical services, said: "We are seeing an encouraging reduction in the number of deaths involving Covid-19 but I am very conscious that these figures represent painful losses for families across Scotland.
"While registered deaths continue to fall, care should be taken when interpreting this week's figures.
"These have been affected by the recent public holiday as there may have been a delay in registering some deaths."
Remembering the Scots lost to Covid
"He was an inspiration and a hardy soul who kept going no matter what life threw at him."
Friends and families have paid tribute to the people who have died in Scotland during the pandemic.
Six of last week's Covid deaths were in Glasgow, while Edinburgh, East Dunbartonshire, North Lanarkshire, South Ayrshire and West Dunbartonshire all recorded three deaths.
Scotland's first two Covid deaths were on 12 March 2020.
The daily rate of new deaths rose sharply for four weeks before levelling off and then declining significantly over last summer.
Just over 4,200 death certificates mentioned Covid-19 in Scotland's first wave of the pandemic - meaning many more people have died in the second wave.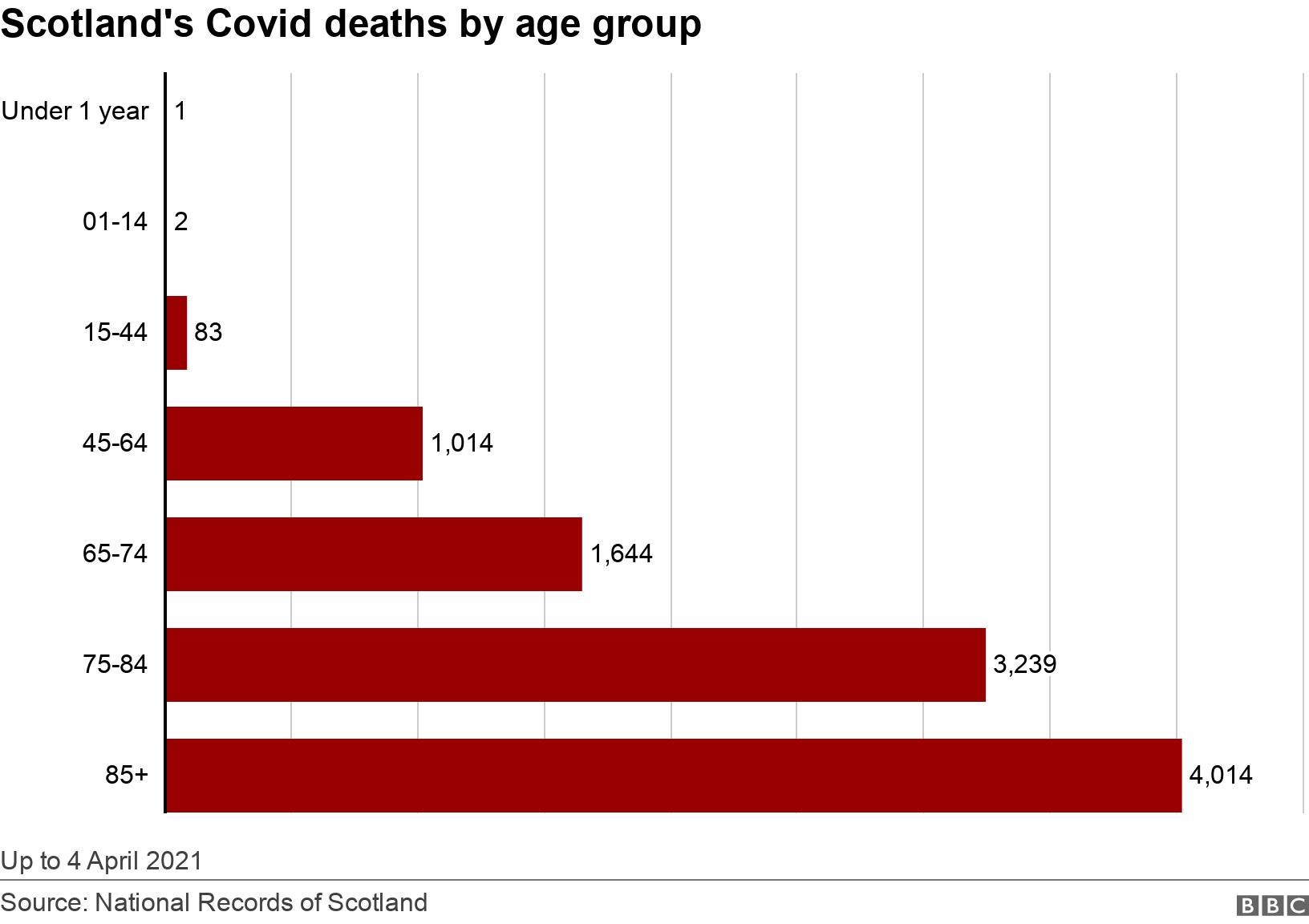 However, the rate of new deaths during the second wave has decreased significantly since the end of January, when more than 400 deaths a week were being recorded.
Over the course of the whole pandemic, more than 70% of Covid-related deaths have been of people aged 75 or over.