Covid: Three deaths in Scotland linked to vaccine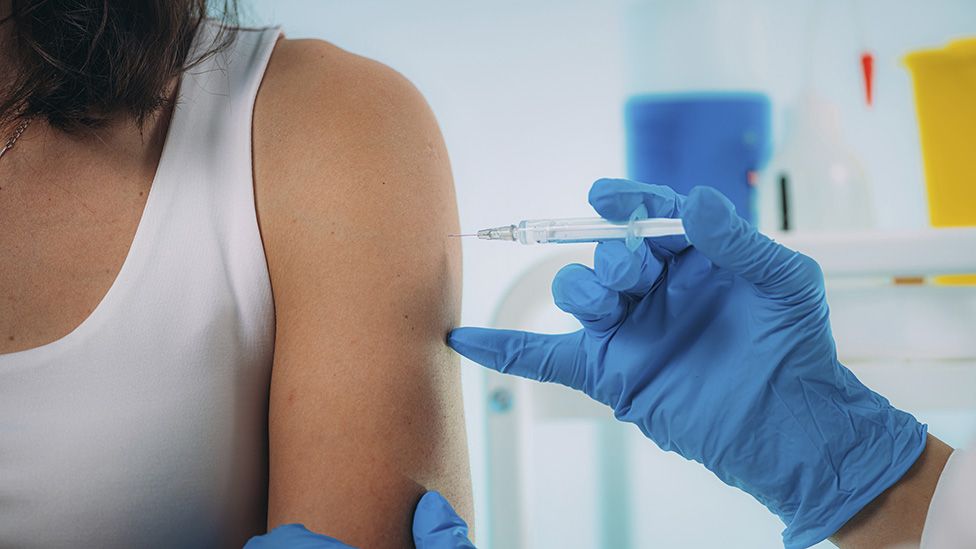 Three "extremely rare" deaths in Scotland have been linked to adverse effects from Covid-19 vaccines.
National Records of Scotland (NRS) said the effects had been recorded as the "underlying cause" in each of the three deaths, which were before 30 April.
More than 2.8 million people had received at least a first dose of the vaccine by that date.
Public health expert Prof Linda Bauld said the "vast, vast majority" of Covid vaccine side effects were very mild.
The professor of public health at the University of Edinburgh told BBC Scotland that serious adverse effects from any vaccine were extremely unusual.
"The vast, vast majority of side effects from the Covid vaccines are very mild. You do have severe cases, but only very rarely," she said.
"We have been aware of the rare blood clots that we think are linked to the Oxford-AstraZeneca vaccine... but it's not always possible to say the vaccine caused it. There may be other contributory factors."
'Best' protection against Covid
The Scottish government said it was "important to be cautious" when drawing conclusions from associations between vaccinations and deaths.
"All medicines, including vaccinations, can have side effects but serious adverse events and deaths are very rare with Covid vaccines," a spokesperson said.
"Over three million first doses of Covid vaccines have been administered in Scotland, and only a very small number of people are thought to have died. However, our thoughts and sympathies are always with those few affected, and their families."
The spokesperson added that vaccines remained the "best way" to protect people from Covid-19 and had already saved thousands of lives.
Three Covid-19 vaccines - Pfizer/BioNTech, Oxford-AstraZeneca and Moderna - are currently being used in the UK. All have been authorised for supply by the Medicines and Healthcare Products Regulatory Agency (MHRA).
In total, 30 people out of 18 million vaccinated in the UK by 24 March had these clots and the regulator said the benefits of the vaccine continued to outweigh the risks.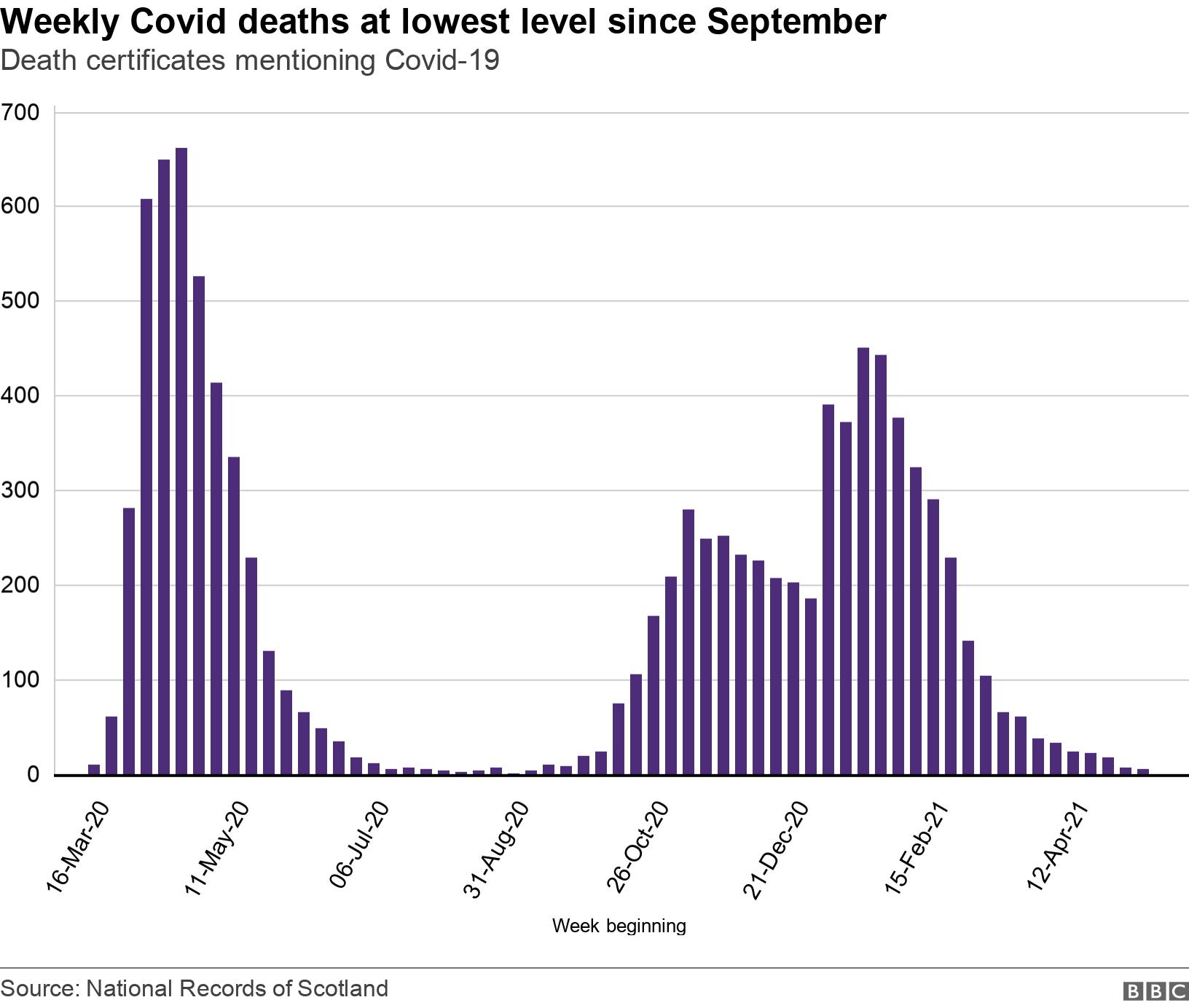 Six deaths were registered between 10 May and 16 May, a decrease of one death from the previous week.
The figures also show that post Covid-19 conditions - including "long Covid" - were mentioned on 11 death certificates in the period from March 2020 to April 2021.
Pete Whitehouse, the NRS director of statistical services, said: "Last week there were no registered Covid-19 deaths in 29 of Scotland's 32 council areas. Across Scotland, six Covid-19 deaths were registered which is the lowest number since early September last year.
"The report also shows that deaths from Covid-19 continues to have a greater impact on people living in Scotland's more deprived communities.
"Over the course of the pandemic, people living in these most deprived areas are 2.4 times as likely to die with Covid-19 than those living in the least deprived areas after adjusting for age."
In the week up to 16 May, one Covid death was of someone aged 75 or over, while the other five deaths were of people aged under 65.
Four deaths occurred in hospitals, one death occurred in a care home, and one was in a home or other non-institutional setting.