Hospital infections cost NHS Scotland £46m a year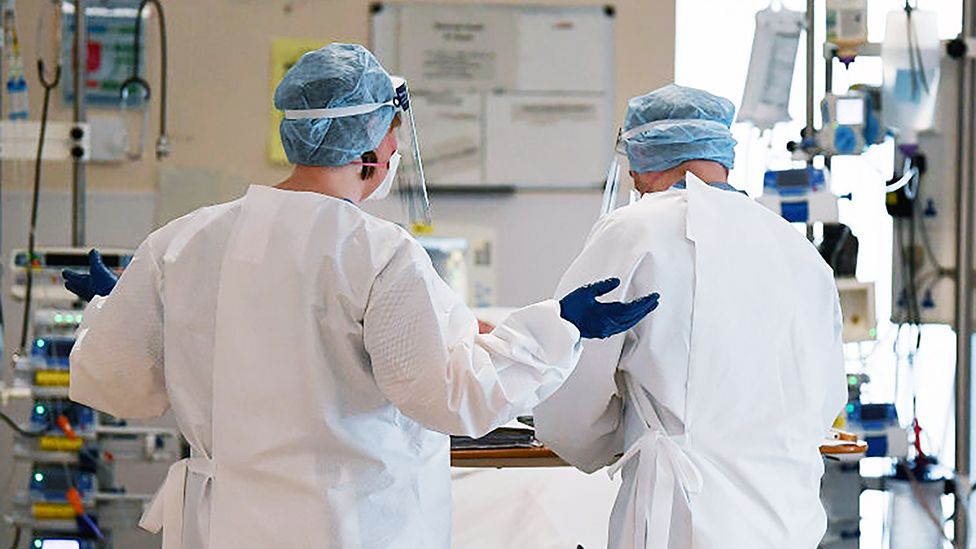 Hospital infections cost NHS Scotland more than £46m every year, new research has revealed.
The Glasgow Caledonian University led study found 1% of patients develop hospital associated infections (HAIs).
It compares favourably with previous estimates for the UK (7.8%) and recent figures from Europe (3%).
The study, commissioned by the Scottish government, is the first of its kind in Scotland showing the impact of HAIs on patients and costs to the NHS.
The university team found about 7,500 hospital patients in Scotland have HAIs each year.
The actual cost to the NHS in Scotland could be higher than £46m, as the estimate does not include possible costs incurred after discharge.
Urinary tract infection was the most commonly occurring HAI, followed by blood stream infection, lower respiratory tract infection, gastrointestinal infection, surgical site infection, and pneumonia.
Chief investigator, Prof Jacqui Reilly, said: "This study gives Scotland the first comprehensive assessment of the incidence, risks and costs of all types of HAI, enabling annual planning of infection prevention and control strategy in our hospitals locally and nationally.
She said it will help the NHS prevent infections and improve patient treatment.
Ms Barkby added: "The study indicates that HAI incidence is low in Scotland at 1%, but we are not complacent and that is why we will act on this important report.
"The results will help us improve further how we treat HAIs and maximise every opportunity to prevent them - identifying patients most at risk as early as possible and informing work to stop any overuse of antibiotics.
"As well as protecting patients, reducing HAIs will free up staff resources and reduce waiting times."
The study, Evaluation of Cost of Nosocomial Infection, was a collaboration between researchers at Glasgow Caledonian University, University of Strathclyde and the Duke NUS Medical School in Singapore.
NHS Greater Glasgow and Clyde apologised for the distress caused.
Related Internet Links
The BBC is not responsible for the content of external sites.