Covid in Scotland: Thousands of teenagers to get jab before school return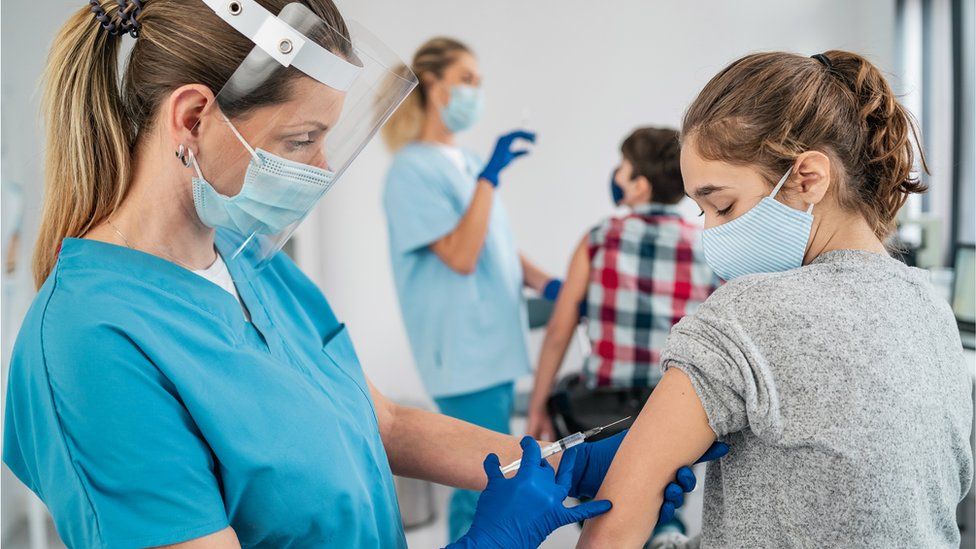 Teenagers with certain health conditions will be vaccinated before schools return from the summer break, according to the Scottish government.
Jabs will be offered to around 4,000 young people aged between 12 and 17 before 16 August.
It will include those with Down's Syndrome and learning difficulties, as well as children with low immunity.
The move follows a shift in guidance from the Joint Committee on Vaccination and Immunisation (JCVI).
Health Secretary Humza Yousaf said the government's vaccination programme "has always offered jabs to groups where the benefits far outweigh the risks".
He added: "The research and evidence shows that is the case for young people in these groups and they should now be called forward for a Covid-19 vaccine.
"These children and young people will be able to get the vaccine in the most appropriate setting for their situation.
"This may be in their own home or a care setting, or at a clinic, depending on their care or health needs."
Parents and carers of children included in the programme will be contacted directly by their health board from next week.