Alex Salmond trial blogger hands himself in to police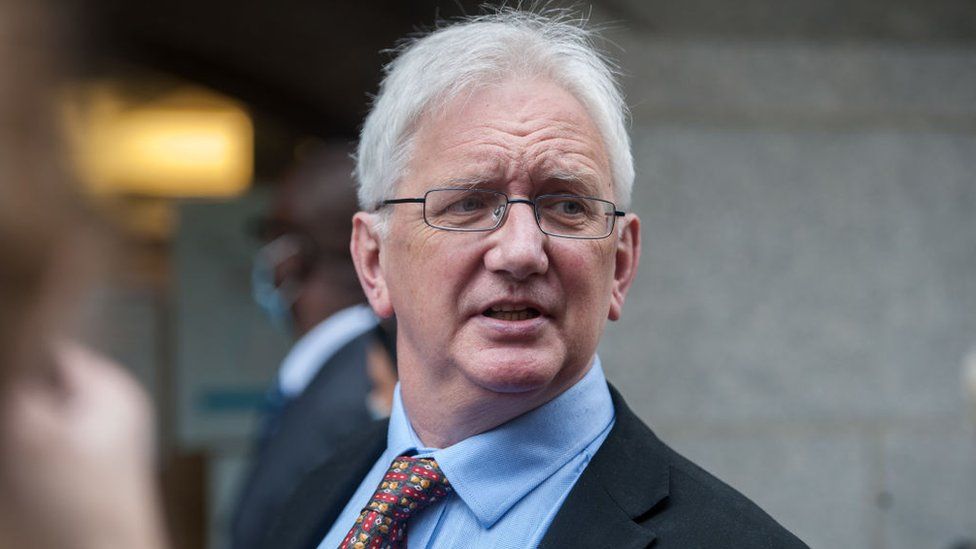 A former diplomat sentenced to eight months in jail over blogs he wrote about the trial of Alex Salmond has handed himself in to police.
Craig Murray, 62, went to a police station in Edinburgh on Sunday morning.
Murray posted a series of articles online about the former first minister's High Court trial in 2020.
Prosecutors raised concerns that complainers could be identified via his writing, breaching a court order.
When sentencing Murray in May, judge Lady Dorrian said his actions had struck "at the heart of the fair administration of justice" and created a real risk that complainers would be reluctant to come forward in future cases, particularly high-profile ones.
Murray, a former rector at Dundee University, had attended two days of the former first minister's High Court trial last March over sexual assault allegations, and wrote a series of blogs about it.
Mr Salmond was cleared of all 13 charges, including sexual assault and attempted rape, in March last year.
The judge had made an order during the trial to prohibit the identity of the women involved - or any information which could lead to them being identified - from being disclosed.