Free bikes for children scheme to be tested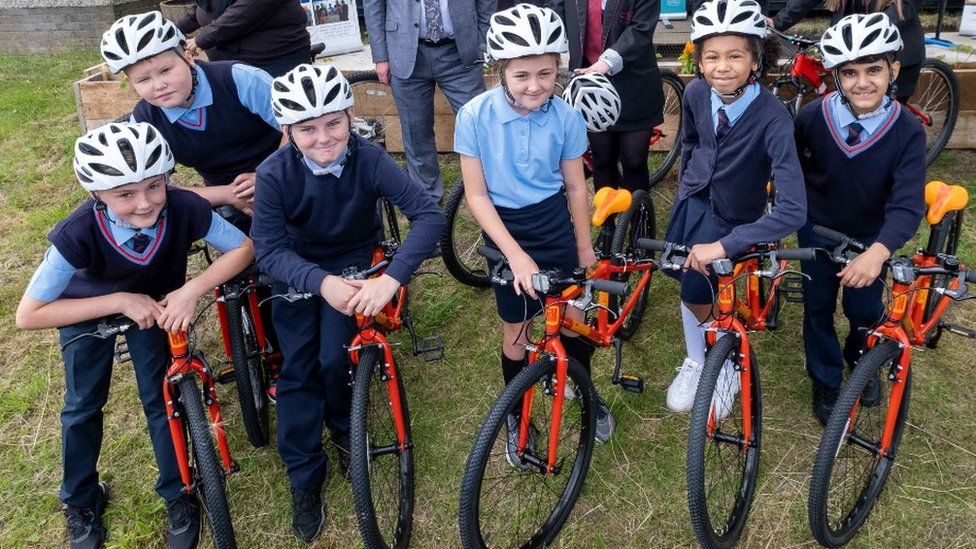 Six pilot schemes have been set up by the Scottish government, aimed at helping to provide free bikes to children who cannot afford them.
In the run-up to May's election, the SNP pledged to provide free bikes to those in need.
First Minister Nicola Sturgeon said pilot projects would be launched in the first 100 days of her new government.
The new schemes will test a mix of ownership, loan and subscription models in different parts of the country.
These will include the north east of Glasgow, Angus and Forth Valley along with a number of national schemes.
The projects, plus others to be launched soon, will run for 12 months before Transport Scotland assesses the findings to see what would work best in the rollout.
Transport Minister Graeme Dey said: "The pilots are going to help us develop this over a year and then we'll evaluate it, I think pretty quickly," he said.
"I think we'll have a good idea where we stand and we'll get moving on it."
Mr Dey said the benefits of providing greater access to bikes for children were obvious.
"It ensures equality of opportunity in building life skills, confidence, independence and embeds healthy and sustainable travel habits from a young age," he said.
He said ensuring that more children could choose cycling was vital to help meet net-zero targets.