Sex crimes soar to six-year high as lockdown eases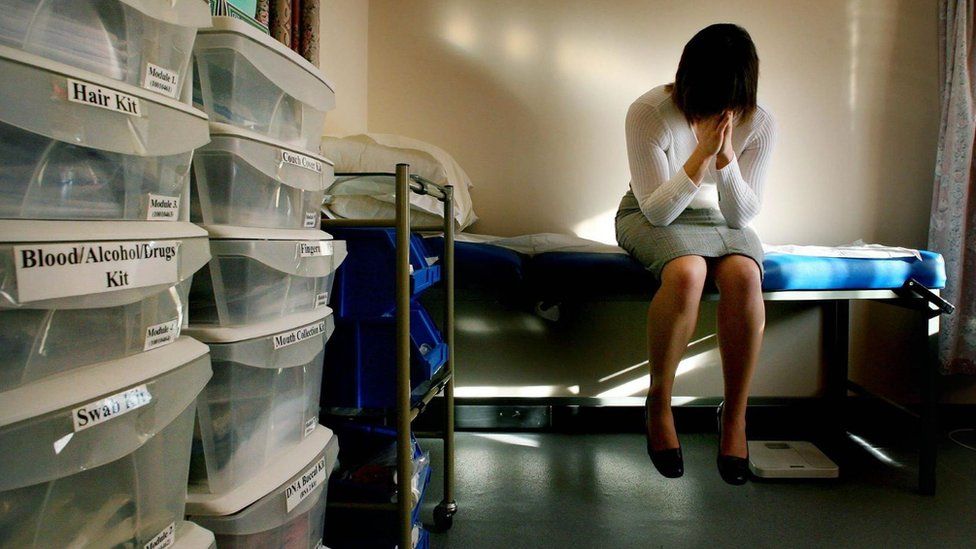 The number of sex crimes reported in Scotland soared to a six-year high as Covid lockdown restrictions eased.
Police said the number of reported rapes increased by more than a third, to 631 between April and June, compared with the same period last year.
A total of 3,720 sexual crimes, both recent and non-recent, were recorded in the first quarter, a near 25% increase.
Cases where there was enough evidence to consider criminal proceedings rose by nearly a third to 2,171.
Det Supt Fil Capaldi, head of Police Scotland's sexual crime unit, said: "These are significant increases and we can draw a direct correlation between reporting and lockdown restrictions.
"Over the course of the pandemic, we saw an initial reduction in reporting which we anticipated might be the case as people were locked down at home.
"But reporting increased incrementally with the easing of restrictions."
Det Supt Capaldi added that the easing of restrictions may have given people the space to report - for example those who may have been living with their abuser.
He said: "There are a number of other influencing factors at play, particularly the national conversation around violence against women and girls, and high-profile reporting of rape and serious sexual crime.
"These may have encouraged people to come forward and report what had happened to them.
"As social interaction increases, particularly with the night-time economy, pubs and bars, opening up again, we expect to see a further rise in contact offending."
The senior officer said rape and serious sexual crime remained "vastly under-reported" but he hoped the recent increase was down to victims having greater confidence in law enforcement.
However, some are concerned that the figures could mean that there are simply more assaults happening.
'Women were talking to us from cupboards'
"When these figures come out it is difficult to tell whether there have been more incidents of rape or whether more have been reported."
She also said lockdown had had a concerning effect in the beginning.
"During lockdown, our helpline was very quiet at first because people could not find a safe place to talk," she said. "They were talking to us from cupboards, going into cars to try and phone us, whether it was because they were living with the person who was raping them or they didn't want their partner or family to know what had happened to them."
She said there was a real issue with how effective Scotland's justice response to rape was.
She added: "Rape has the lowest conviction rate for any crime type in Scotland. It fell again in figures that came out earlier this year.
"There is a real question - is our justice system acting as an effective deterrent? Because if guilty men are walking free to rape again from a justice system then I think this will be contributing to these figures."